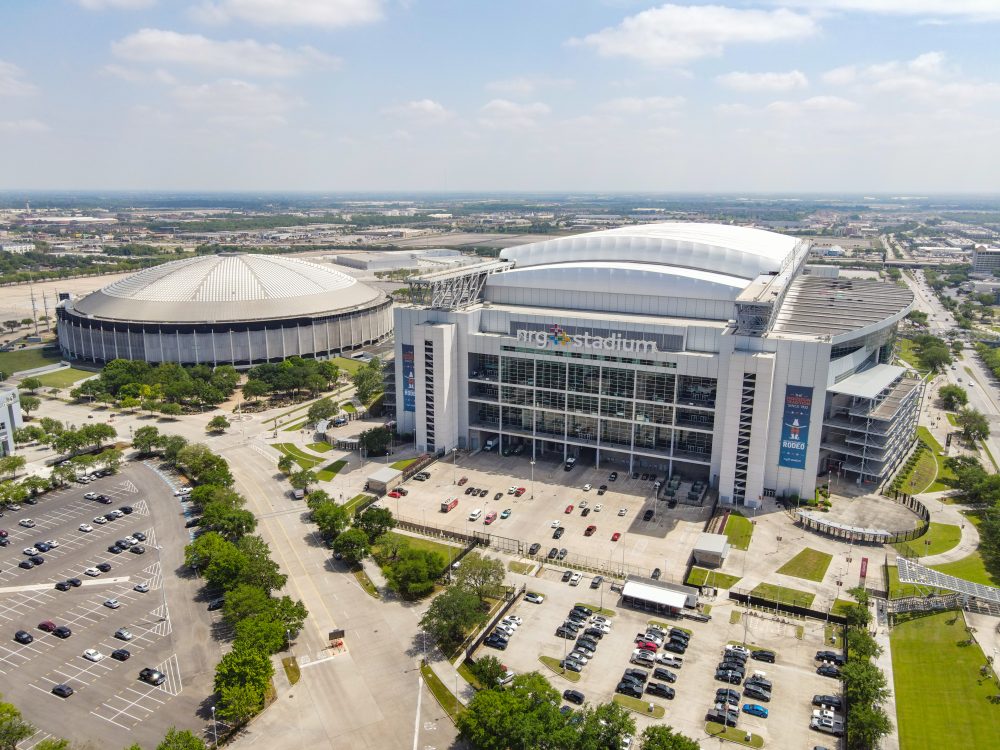 Rodney Ellis wants to ride his bike to NRG Park. He wants other Houstonians to have that opportunity as well.
The Harris County Precinct 1 Commissioner, an avid cyclist, is constructing a 10-foot-wide concrete trail for pedestrians and cyclists along a 1-mile stretch of Almeda Road between Old Spanish Trail and Holly Hall Street, where there is an existing off-street path that feeds into NRG Park to the west.
Ellis said the project is expected to be completed before the end of this year and will provide a critical link between NRG Stadium – which hosts concerts, conventions, Houston Texans football games and the annual Houston Livestock Show & Rodeo – and popular destinations to the north such as Hermann Park, the Texas Medical Center and the Brays Bayou Greenway.
"I live by Rice University, and when this is complete, I'll be able to ride my bike to NRG very easily," Ellis said. "... It'll be quite a scenic route, by the way, and a hell of a destination."
Ellis said his office is funding the Almeda Road Side Path Extension Project, which is expected to cost a little more than $1 million. It will replace a narrower, existing sidewalk on the west side of Almeda and connect with an existing hike-and-bike path along Almeda on the north side of Old Spanish Trail.
Included as part of the project will be a new Houston BCycle station, with a seating area and bike repair station, along with new signage and pavement markings for the METRO bus stops along Almeda, according to Ellis. He said the work, which started earlier this year, will provide an additional transportation option in an immediate area of South Houston where about 10 percent of households do not have an automobile.
"I don't think people ought to be forced to drive to these places," Ellis said. "Traffic is always among the highest concerns for people in our area. The project will make it safer to walk, bike or take transit in order to get to some of our favorite activities as well as to get to see a doctor."
The Almeda project is in response to urging from cycling advocacy nonprofit BikeHouston, which wants increased connectivity in Houston's expanding trail network. BikeHouston executive director Joe Cutrufo said the work will allow any cyclist who can navigate to the Brays Bayou trail to also get to NRG Stadium.
Ellis said he plans to join BikeHouston in organizing a ride to the rodeo when the path is complete and the annual event returns in March, adding that he's working with rodeo officials about the potential for providing a discount for bike riders. Providing adequate bike parking and storage at events like the rodeo also is an issue that needs to be worked out, according to Ellis.
"NRG Stadium has huge gravitational pull, because they host these huge events throughout the year," Cutrufo said. "... It's already well-served by highways and light rail. Bikes have been an overlooked mode of transportation in this general area."