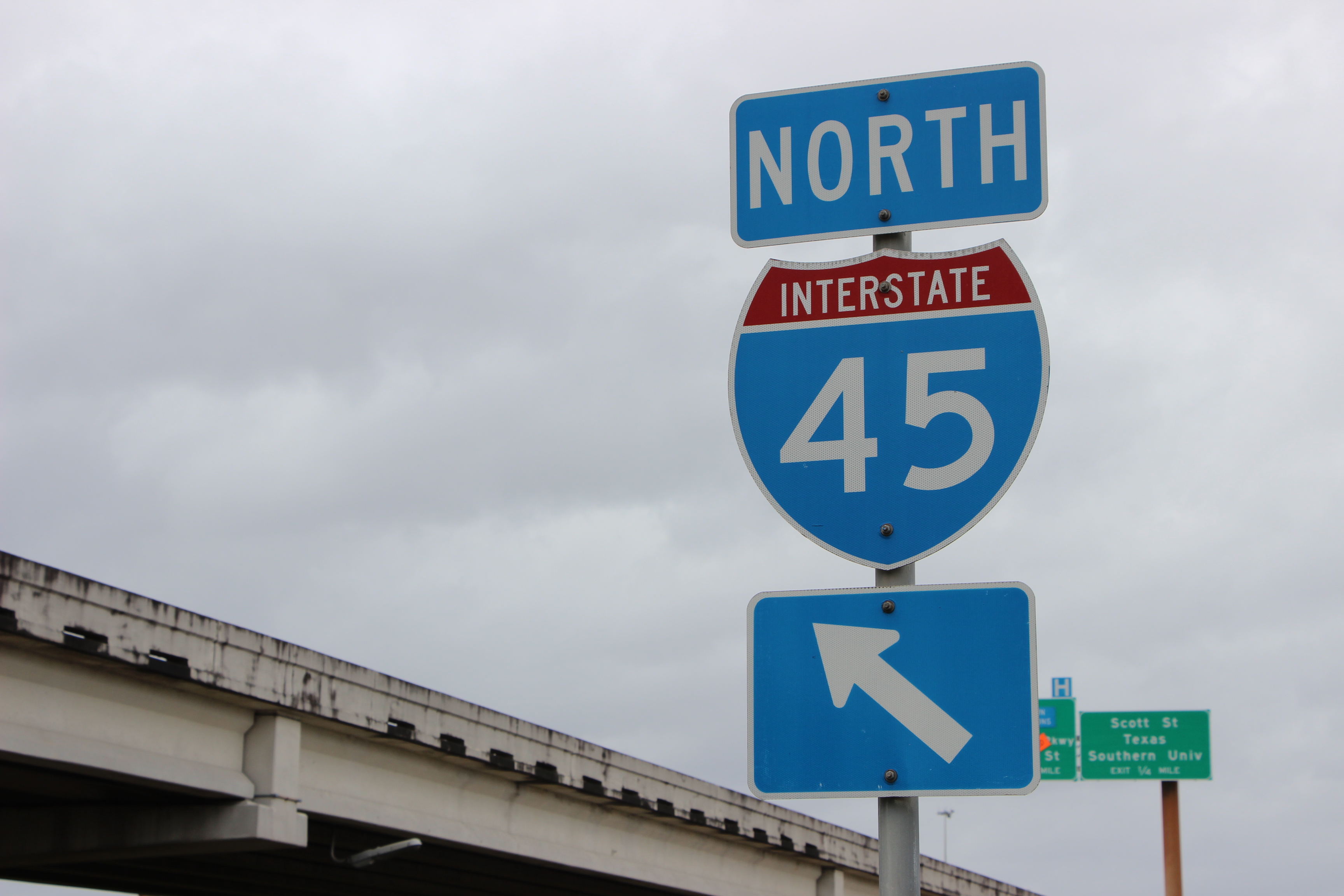 Houston-area leaders are again pleading with the federal government to help with negotiations over a controversial I-45 expansion project.
The North Houston Highway Improvement Project would widen and reconfigure I-45 from Downtown North to Beltway 8, but opponents say the current proposal would displace hundreds of families and businesses while worsening noise and air pollution in low-income areas.
Congresswoman Sheila Jackson Lee, D-Houston, said she's asking leaders from the Federal Highway Administration and TxDOT to negotiate the expansion of I-45 while listening to the concerns of the community.
"Transportation today, in the 21st century, must be palatable for the community," she said. "It must be a good neighbor in the community."
Lee said TxDOT's current proposal doesn't adequately address several areas of concern, including:
flooding mitigation
pedestrian and bicycle safety
the need for multi-modal forms of transportation
concrete solutions for those who would be displaced
Lee added that she intends to formally invite U.S. Secretary of Transportation Pete Buttigieg to Houston for him to see the route of the proposed project in an effort to expedite "genuine negotiations."
'That's what I'm standing here for today — genuine negotiation," she said. "I will relay to (TxDOT) what I'm relaying here and seek a commitment that the negotiations with the city and the county, constituents of mine in the 18th congressional district, will be genuine."
Harris County initially filed a lawsuit to halt TxDOT's expansion of I-45 in March 2021 under the National Environmental Policy Act — a federal law that mandates proper environmental consideration for all projects requiring federal action. The suit came the same day the FHWA asked TxDOT to pause the project, citing civil rights concerns under Title VI of the Civil Rights Act of 1964.
County leaders voted to pause that lawsuit in November in order to facilitate negotiations with TxDOT.
The FHWA has since allowed TxDOT to continue some work on the project, but the state department said it would likely be set back at least two years.
Critics argue the expansion of I-45 would worsen air quality, noise pollution, and traffic congestion while needlessly displacing communities of color. Community advocates say the project would displace more than 1,000 homes and more than 300 businesses.
J.R. Johnson, a pastor at Greater Mt. Olive Missionary Baptist Church, said the 119-year old church would be among five places of worship that would be forced to move if the proposed expansion is approved.
"We thought that we was set for the rest of our life, but here we are," he said. "We'll be under the freeway."