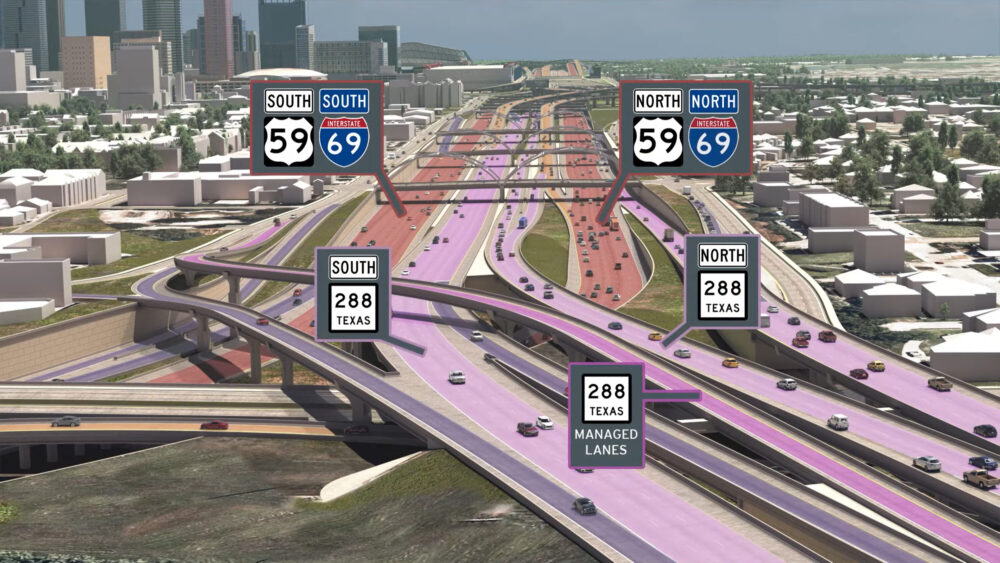 A top federal highway official visited Houston on Monday, as the agency continues to investigate a controversial I-45 expansion project for possible civil rights an environmental violations.
Stephanie Pollack, the deputy administrator of the Federal Highway Administration, spoke at a press conference with Houston U.S. Rep. Shelia Jackson Lee and community stakeholders about the North Houston Highway Improvement Project, which would expand I-45 from north Downtown to Beltway 8.
Pollack said she couldn't comment on specifics on the investigation, which is looking into whether the Texas Department of Transportation violated Title VI of the Civil Rights Act of 1964. But she praised the community for pushing to have their concerns heard.
"This is my job. I get paid to do this, you do not," Pollack said. "You are doing this because of how you feel about your community, your family, your schools, your city, your counties. That is truly inspirational."
"I can't give you answers today," she added. "But I can tell you that we hear you, that what you're saying will be taken into account as we complete those investigations."
The FHWA is also investigating TxDOT for possible violations of the National Environmental Policy Act, a federal law that ensures environmental impact is addressed before major federal action occurs. The law is also used to address the impact on social issues, according to pollack..
Harris County filed a lawsuit to halt TxDOT's expansion of I-45 in March under that act, but has now moved to pause that lawsuit after a unanimous vote from Harris County leaders on Nov. 16. The pause, which was initiated to facilitate negotiations, can be extended if negotiations go well.
Since that time, TxDOT officials say they've worked with the federal government. The FHWA has since allowed TxDOT to continue some work on the project, but the state department said it would likely be set back at least two years.
Critics argue the expansion of I-45 will negatively impact local air quality and displace communities in the surrounding neighborhoods, many of which are historically Black. Community advocates say the project would displace more than 1,000 homes and more than 300 businesses as well as schools and places of worship.
"We know that freeways have always destroyed communities," said Tanya DeBose, founder of Preserving Communities of Color and executive director of the Independence Heights Redevelopment Council.
Texas state Rep. Christina Morales said the proposed I-45 project is repeating the history of highway expansion displacing Black and brown communities. She and state Sen. Borris Miles both said they've spoken with state agencies about the I-45 project.
Miles said he and Morales are against the current plan to expand I-45, but could possibly support another expansion plan.
To improve the project, Morales said TxDOT would need to listen to the communities' concerns and invest in transportation that benefits Houston.
"We want the investment in our transportation system, but transportation includes keeping communities together," Morales said. "It includes walkability, it includes a transit system that reaches our workforces."