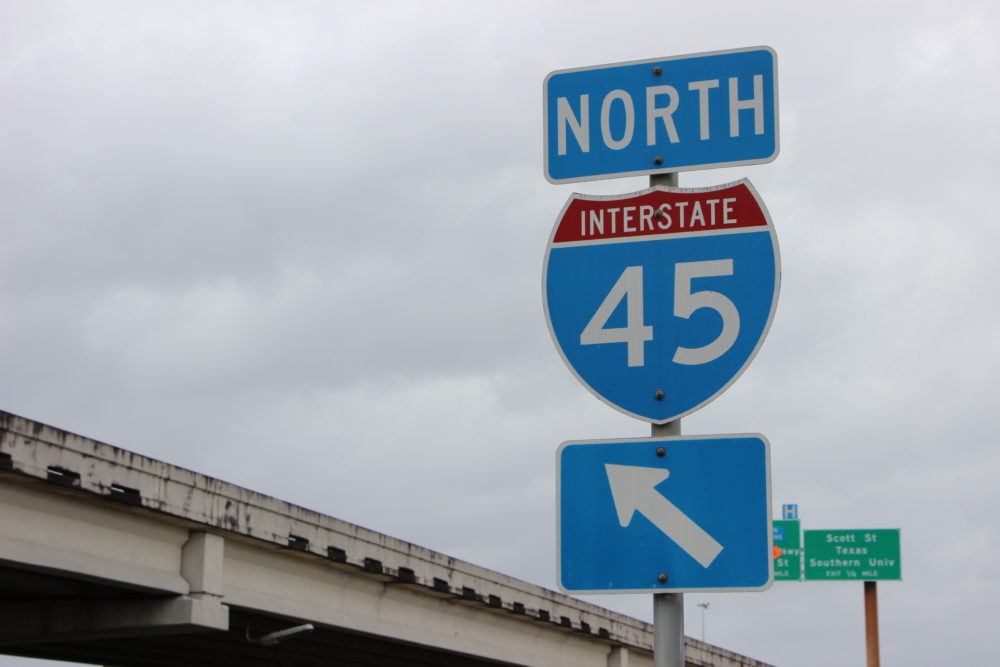 Updated Tuesday 11:04 a.m. CT
Harris County leaders on Monday voted to temporarily pause a federal lawsuit against TxDOT in order to negotiate with the agency over a controversial I-45 expansion plan.
Commissioners Court voted unanimously to direct County Attorney Christian Menefee to propose a 30-day pause on the lawsuit as county officials work with TxDOT over revisions the county has proposed for the expansion plan.
In a statement, Menefee emphasized that the pause would be a temporary "show of good faith," and that it would not interfere with the federal government's pause on the project, which was put into effect in March in response to raising concerns under Title VI of the Civil Rights Act of 1964, as well as environmental justice concerns.
"The county's goal is the same as it's always been — a project that addresses the concerns of communities and is in the best interest of Harris County residents," Menefee said. "We're in this to find solutions and address community concerns. We expect TxDOT to work alongside us to achieve the same. If that does not happen, the county will resume the suit and we'll let the courts decide."
The proposal will also include the option to extend the pause for another 30 days if the initial negotiations are fruitful, according to Menefee.
TxDOT Director of Communications Bob Kaufman said in a statement that the agency supported the pause and were awaiting the county's next move.
"Today's action by the Harris County Commissioners Court supports TxDOT's request to the Harris County Attorney to, at a minimum, support an abatement of the lawsuit to allow for further discussion between Harris County and TxDOT on this project," the statement read.
TxDOT says the I-45 North Houston Highway Improvement Project would widen I-45 from Downtown North to Beltway 8 in an effort to "enhance safety and mobility." But local activists tell a much different story, saying the expansion would instead increase pollution, worsen traffic congestion and displace hundreds located in underserved communities.
In March, Harris County sued the agency under the National Environmental Policy Act, a federal law that mandates proper environmental consideration for all projects requiring federal action. The suit came the same day the Federal Highway Administration asked TxDOT to pause the project, citing civil rights concerns.
Republican commissioners Tom Ramsey and Jack Cagle, who both opposed the lawsuit when it was filed, supported the pause during Monday's meeting.
"I commend the effort to try to negotiate," Cagle said, "even though I disagree with the underlying cause."
In an email, Susan Graham with the group Stop TxDOT I-45 said it was important for negotiations to remain consistent to what the county originally demanded of TxDOT earlier in the year.
"We aren't in favor of the County negotiating terms with TxDOT that don't exceed or equal the demands sent to TxDOT by County Judge Lina Hidalgo," she said.