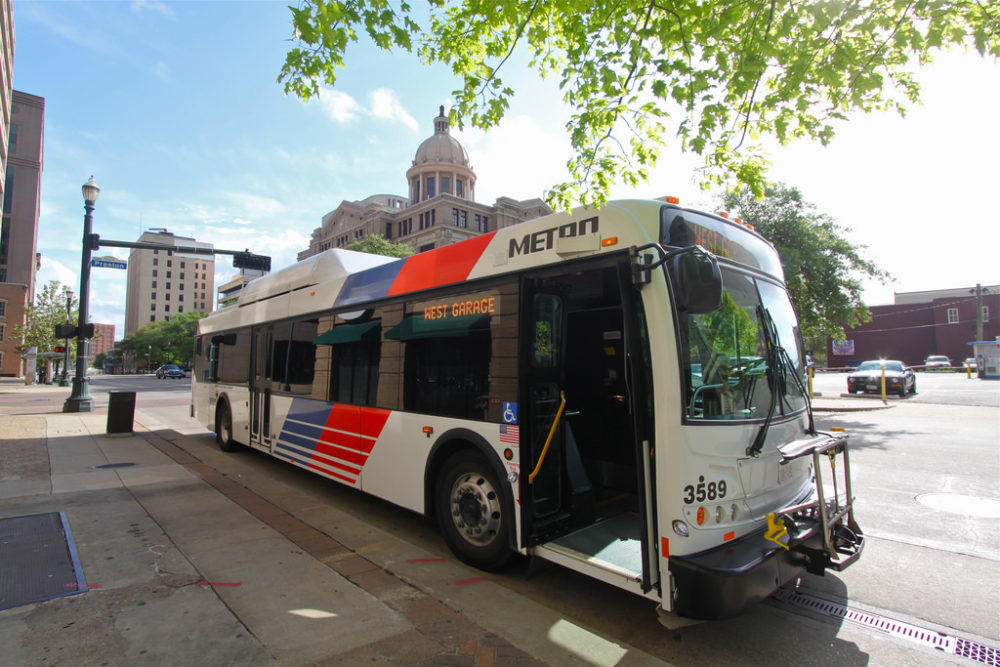 Public transit has been a "lifeline" for many essential workers in the Houston area during the COVID-19 pandemic — despite overall ridership having decreased by about 40%, according to a new report.
The report — published by Air Alliance Houston in collaboration with LINK Houston and Texas Southern University — examines how the pandemic has affected METRO ridership in three Houston neighborhoods: Kashmere Gardens and Greater Fifth Ward, Greater Third Ward, and Sharpstown and Gulfton.
"These neighborhoods are areas where you have a large population of people who are using public transit to move around our region," said Ines Sigel, interim executive director of LINK Houston. "These communities were also disproportionately impacted by the COVID-19 pandemic."
Researchers compared METRO ridership in 2020 to 2019, and found an overall decline — except in Sharpstown and Gulfton, a community that contains a large number of essential workers.
The report found that communities containing essential workers "continued to rely on public transportation for work and basic necessities."
Additionally, the Sharpstown and Gulfton area saw an increase in ridership despite the overall decline.
"We found that many residents in the most vulnerable communities in Houston continued to rely on public transportation as a lifeline to access food, healthcare, and work," said a spokesperson for Air Alliance Houston.
Focus groups in Kashmere Gardens, Greater Fifth Ward, and Third Ward said they stopped using public transportation due to COVID-related safety concerns, according to the report.
Prior to the COVID-19 pandemic, Houstonians took over 285,000 trips via public transit each weekday, with 67% of those trips being taken on buses, according to the report. During the beginning months of the pandemic, ridership quickly dropped by about 85% due to concerns over COVID-19 precautions, such as cleanliness and masking.
The report also outlines recommendations for future transportation policy to help offset the decline in ridership, such as increasing funding for public transit at the state and federal levels and restructuring planning priorities to create a more equitable transportation system.
"Public transportation is really key to our economic vitality," Sigel said. "The more we can invest in our public transit system, the better off we're going to be."