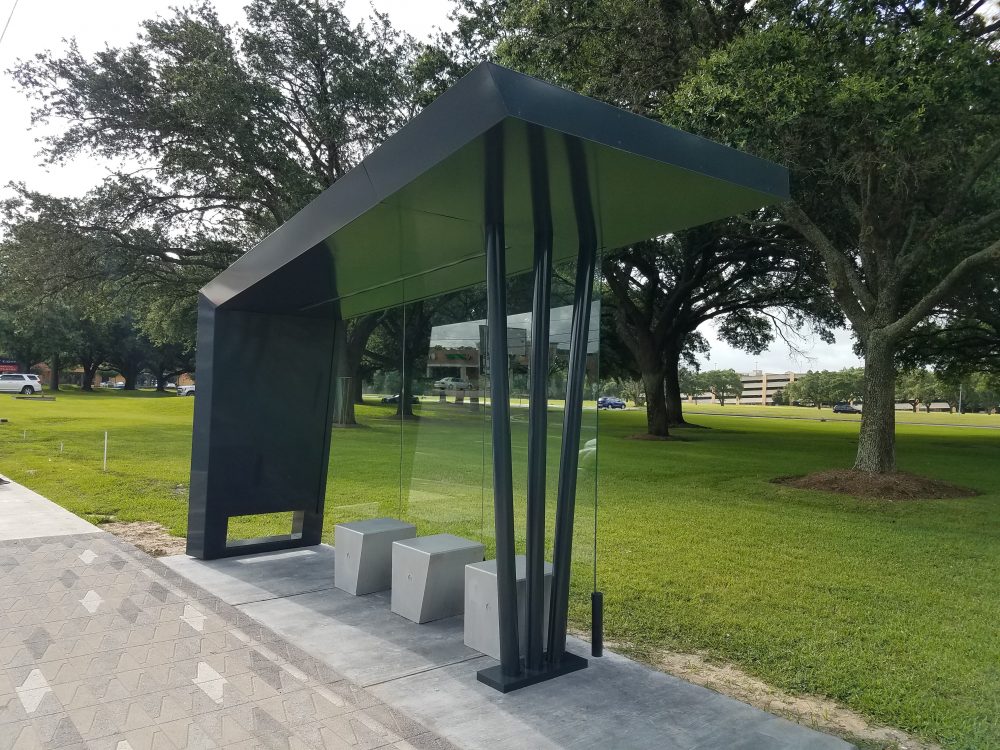 The Westchase District is working on a multi-million dollar project that aims to make it easier for walkers and cyclists to access bus stops in West Houston.
The $15 million project runs along a three-mile stretch of Westheimer Road, from Kirkwood Road to Westerland Drive. Most of the project's funding comes from a $10 million grant from the U.S. Federal Highway Administration.
Buses along the 82 Westheimer route arrive at a stop every few minutes, but getting to a bus stop in the Westchase District wasn't always easy due to narrow sidewalks with missing segments. The infrastructure upgrade aims to change this, said Ricky Gonzalez, project team leader at civil engineering firm Lockwood, Andrews & Newnam.
"If you came out here before, all the sidewalks were chopped up, they were inconsistent, they were discontinuous," Gonzalez said. "Now you've got a continuous flow of sidewalk, so someone in a wheelchair, someone carrying a baby in a stroller, can literally walk from one end to the other without having to veer around driveways or go into the grass."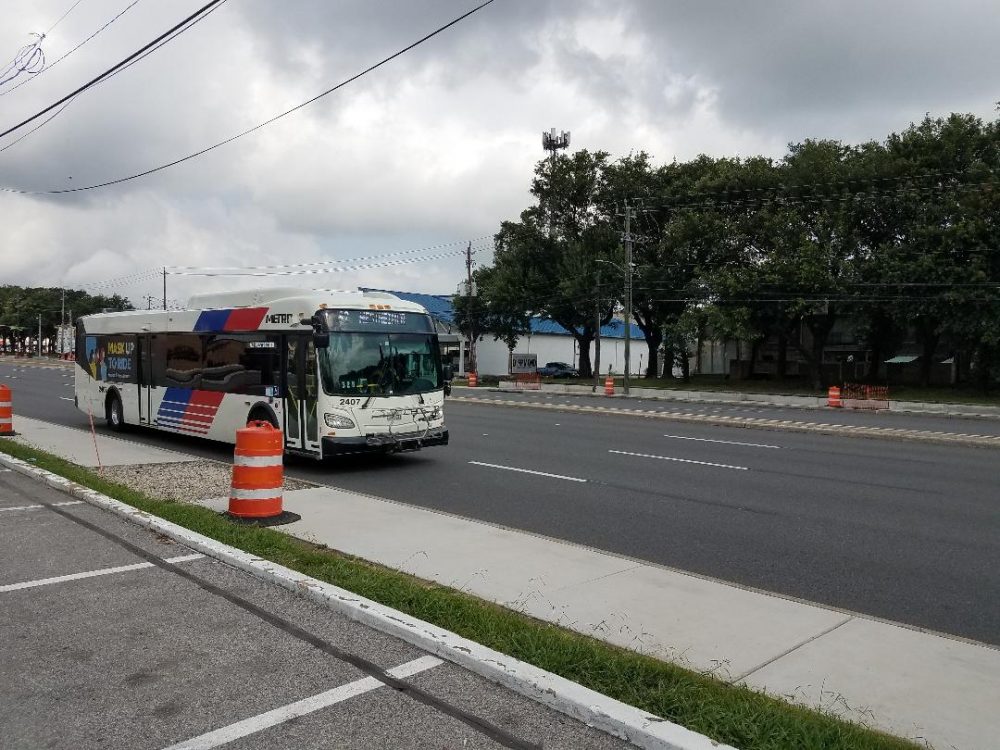 The new sidewalks will also be wider to accommodate cyclists, said Irma Sanchez, the Westchase District's vice-president of projects. She pointed out that Westheimer doesn't have bike lanes and it was challenging for cyclists to connect to transit from the district's on-and-off street bike routes.
"In our planning process we worked with all the property owners to acquire additional right-of-way," Sanchez said. "All the intersections, we're bringing them up to ADA-compliance where we have wider curb ramps. We're adding pedestrian lighting to make the area feel safer and also to add an aesthetic element."
The project also includes distinctive new bus stop shelters. Sanchez said developers carefully considered the placement of these stops to accommodate locations where bus riders frequently board, and to help keep traffic moving. These bus stops will have 9-inch curbs to help riders board more efficiently.
While the plans for the project came from the district, Sanchez said they've had strong support from METRO, with the transit agency funding some of the costs of the new shelters.
METRO is now in the early stages of converting Westheimer into what's known as a BOOST corridor, where traffic signal improvements will allow buses to communicate with signal lights so they can get through intersections quicker.
Advocacy groups, like LINK Houston, say collaborative projects such as these make transit more accessible to Houstonians. LINK Houston interim executive director Ines Sigel said improvements aren't the sole responsibility of transit providers like METRO.
"While Uptown and Westchase are not thought of as communities where inequity is an issue, the communities are important destinations and are home to residents who rely on transit," Sigel said. "Houston needs more of this type of leadership and investment, especially when the efforts are community driven and improve outcomes for existing riders."
The Westheimer improvements are set to be finished by early next year.