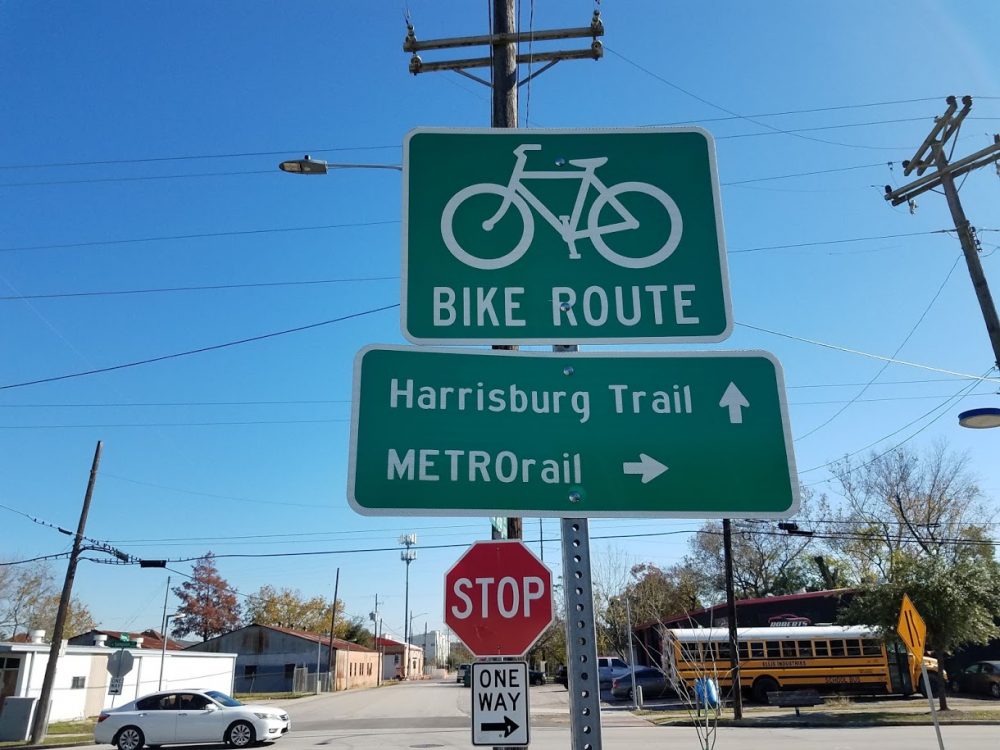 Harris County Precinct 2 and the East End District are compiling data and collecting community input on how to create a safer and more connected system of bikeways.
Citing the ghost bikes that mark the spots where cyclists are killed in crashes, Harris County Precinct 2 Commissioner Adrian Garcia — in an interview conducted over the phone as he rode his bike to his downtown office — said they want to create a plan in line with the City of Houston's Vision Zero efforts to end traffic fatalities.
In order to do that, Garcia said they need to create better bike routes so people in the East End can safely get where they need to go, especially those who rely on cycling as their primary source of transportation.
"I believe that biking is a lot of fun but it's more than recreational," Garcia said. "I'm in the pursuit of making sure that people can use biking as a true alternative to their vehicles."
One of the biggest issues cyclists have is connectivity, Garcia said. The East End does have some hike and bike routes like the Harrisburg Trail and the bayou trails, but a lot of cycling takes place on the streets with cars.
To build an effective bike network Garcia said they need to get a true perspective of who's using those routes.
"If you are going to spend that kind of money you want to make sure you're doing it in a way that will bring the community out," Garcia said. "That people are going to use it and that it's going to have buy-in from the most important stakeholders."
One thing they're doing in the planning process is identifying existing rights-of-way that could be used for bike paths.
"This is a huge opportunity to make sure we're connecting bikers and pedestrians with area businesses to help offer economic development and continued success of mom-and-pop shops in the neighborhood," he said.
Once a plan is in place, Garcia said he'll work together with the City of Houston and the East End District "to leverage the financial resources needed to start to build the projects."
"My precinct has among the lowest income levels of all of Harris County," said Garcia. "I want to make sure that people who do need to use their bikes for work can do it safely."
To learn more about the plan and to make comments, you can go to the East End Bike Plan website.