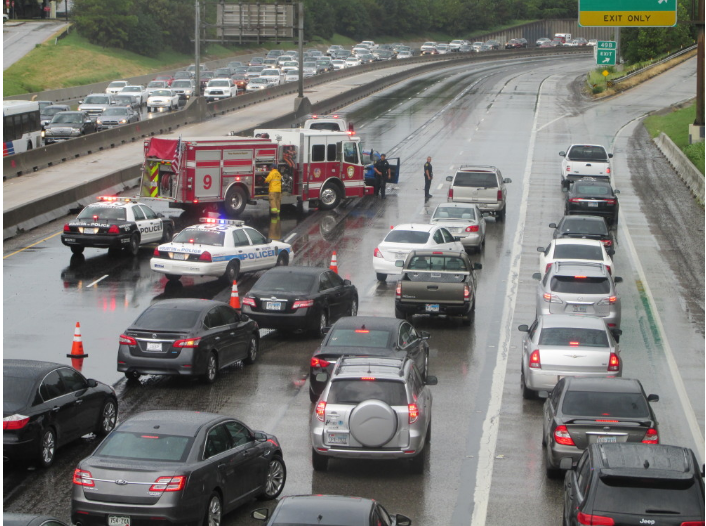 Mayor Sylvester Turner on Wednesday unveiled the city's new Vision Zero Action Plan, an ambitious project to end traffic fatalities and serious injuries by 2030 through speed reduction, road construction and other measures.
The plan, part of a nationwide initiative, also focuses on accessibility for people with disabilities, prioritizing pedestrians and bike lanes in public policy, and providing safe access to public transportation.
The plan is about "prioritizing people over cars," Turner said.
"Houston has historically been known as a car-centric city, but like all great cities, Houston is evolving," he said. "Our mobility policy is also evolving as we shift the way we think about transportation."
While public messaging will also play a role in the plan — including a public dashboard highlighting the number of people who have died from crashes in Houston — Turner said it would not be enough if roads aren't changed to accomodate pedestrians, wheelchair users, cyclists, and other non-drivers.
Crashes resulted in the deaths of 251 people in Houston in 2019, according to the Texas Department of Transportation — the most of any city in the state.
The report analyzed five years of crash data, as well as a study of dangerous streets and intersections across the city.
Between 2014 and 2018, 1,153 people were killed by Houston drivers, the mayor said. One-third of all traffic deaths involve a pedestrian, despite less than 2% of Houston residents walking to work. About 60% of all crashes occur on just 6% of streets, and 52% of streets identified in the report as part of a "high-injury network" are in low-income communities and communities of color.
The Vision Zero plan calls for redesigning 10 of those high-injury locations, as well as for constructing 50 miles of sidewalks per year and 25 miles of "high-comfort" bikeways to provide a buffer between cars and cyclists. It also calls for prioritizing pedestrian right of way at intersections and crosswalks.
Read the whole plan below.