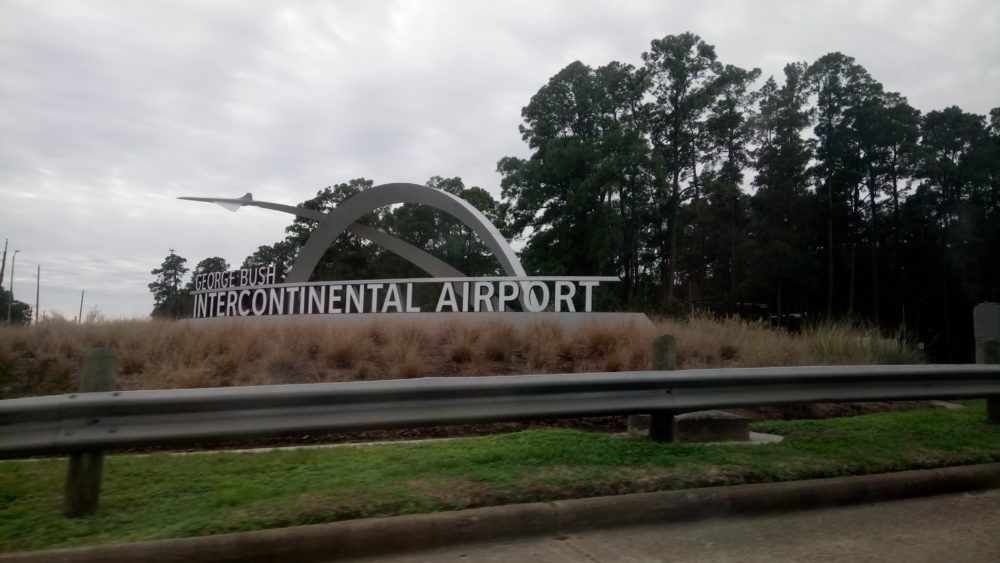 Thanksgiving is typically the busiest time of year for airports around the country, including Houston's Bush Intercontinental and Hobby airports. But with experts advising people not to have family gatherings because of COVID-19, business is expected to be way down this year.
"Obviously we're still feeling the effects of the pandemic," said Augusto Bernal, spokesman for the Houston Airport System.
Bernal said they're only expecting to see about half the number of people as they did during last year's Thanksgiving travel period. But traffic has been steadily increasing since April, after a steep drop at the start of the pandemic.
"As people regain the confidence to fly we expect to see those numbers climb," said Bernal.
For both travelers and airport employees, Bernal said rigorous safety protocols are now in place. Crews are deep-cleaning the high-frequency touchpoints around the terminals. Signs remind passengers to keep a safe distance and everyone is required to wear a face mask. There are also hand-sanitizing stations and plexiglass shields at restaurants.
"It's really a comprehensive initiative we're doing at our airports," said Bernal.
Like other businesses, airports bring in a lot of money during the holidays and the drop in passenger traffic is expected to take a toll, especially for concessionaires. Bernal said between now and December they're expecting a 23% drop in revenues over what they saw last year. But he added that the $200 million they received through the federal CARES Act should help minimize losses and prevent layoffs over the next couple of years.
"It's really a matter of being fiscally responsible," said Bernal. "That's been key in just being able to navigate through the effects of this pandemic."
Bernal said travelers over Thanksgiving will still have places to eat at the airports along with other amenities.
"You might see some of the stores closed and you might see some different operating hours," he said. "But there will be options for people when they go to the airport."