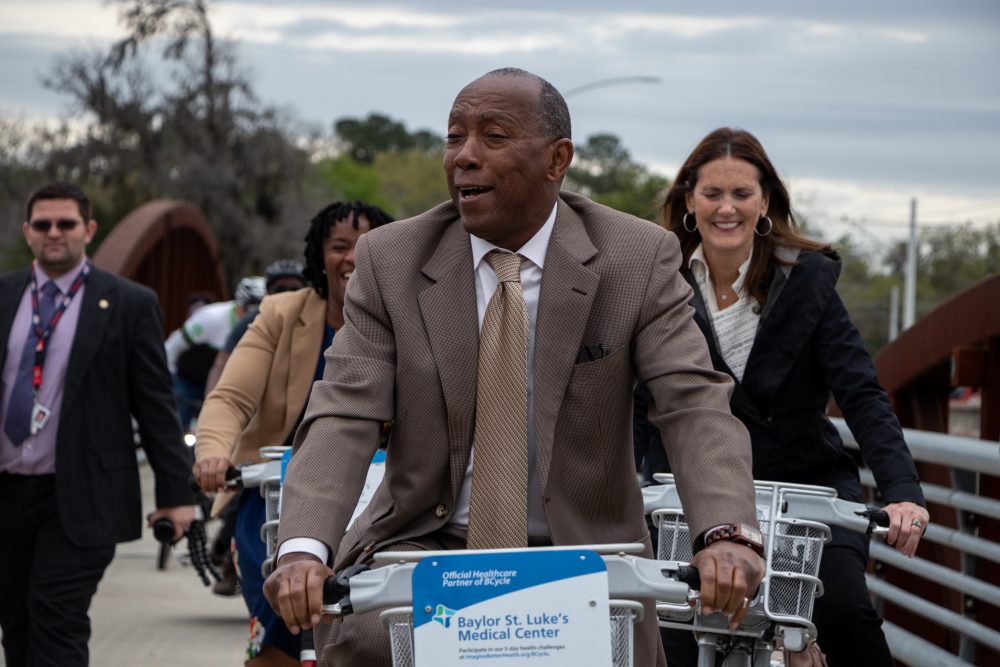 The City of Houston has started a new street rehabilitation initiative aimed at improving street conditions all across the city.
At a Tuesday press conference in Sunnyside — where work had already begun — Mayor Sylvester Turner said the city will be working on streets, sidewalks, curbs, gutters and ramps primarily. The goal in Sunnyside alone was to improve more than two miles of streets, he said.
"I asked Public Works to come up with a plan that would go beyond just repairing, to improving our city streets," Turner said. "Our approach is to increase transparency, accountability, and rehabilitation frequency citywide."
In total, Houston Public Works will rehabilitate almost 300 single-lane miles of road across the city this year, which the city said was double that of 2019 and almost four times the amount of lane miles rehabbed three years ago.
The city is using a "condition van" to go around the city, and determine the condition of the roads. Houston Public Works will then use that data to determine what areas of the city need to be prioritized.
The city said the data being collected will help determine if the roads are rideable, and if the conditions of sidewalks and ramps are up to par.
"Our street rehabilitation includes repairing the roadway, base material that lies beauty the pavement," said Public Works Director Carol Haddock. "This extends the life of the street, and makes it last longer."
Haddock said the city had to approach each project in this initiative differently, because 30% of city streets are asphalt and 70% are concrete.
The initial mandate to rehabilitate the roadways was put forward in January, when Turner tasked Public Works with coming up with a plan in 60 days. But the department submitted its proposal right as COVID-19 hit the region, Turner said — delaying the program's launch.
There are additional projects that have already started other than the one in Sunnyside, and city officials said there will be more projects ready to begin in November.
"We're bringing this project throughout the city," said Houston City Council member David Robertson. "For the importance off getting around. To access mobility in this city. That is what we're working on."
Turner said the initiative intends to reach 100% of Houston streets when it's complete, which he said should be accomplished by 2024.
Additional reporting by Paul DeBenedetto