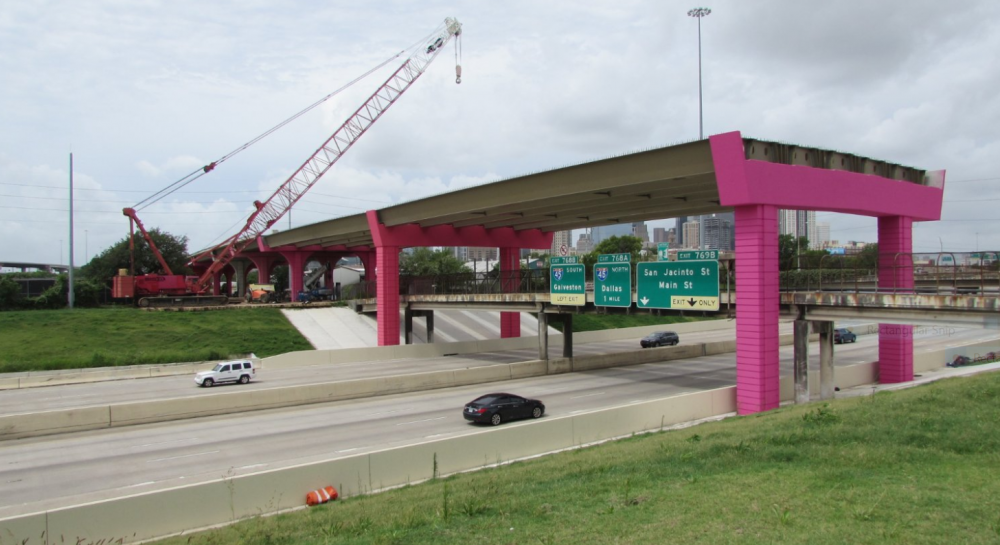 As COVID-19 causes people to stay home and fewer cars take to the road, the Texas Department of Transportation hopes it can fast-track some of its ongoing projects.
TxDOT spokesperson Danny Perez said while many staff members are working from home, there's still important maintenance work that need to be done, along with ongoing construction.
Perez said they've been able to accelerate some local projects because of lower traffic volumes.
That includes the reconstruction of the ramps at I-69 and the 610 West Loop, one of the busiest interchanges in the state. He added they may finish the work ahead of schedule.
"We've been able to move forward on many of the elements that require some additional time," said Perez. "For instance, the building of connector ramps, placing beams. We've been able to speed that work up and we've been very successful."
Another project TxDOT has accelerated is the repaving of Westheimer between the 610 Loop and Dairy Ashford. TxDOT District Engineer Eliza Paul told the Houston Chronicle the agency wad able to pave the road in half the time because crews could work around the clock.
Other big TxDOT projects include the ongoing widening on I-45 Gulf Freeway, a new bridge on I-10 East at Waco Street, and the reconstruction of the Elysian Viaduct.
TxDOT is also preparing to widen FM 1960 from Humble to Atascocita. The $63 million project will widen the road from four lanes to six with a center median.
Perez said TxDOT hopes to start relocating utilities later this year with construction scheduled to start next summer.