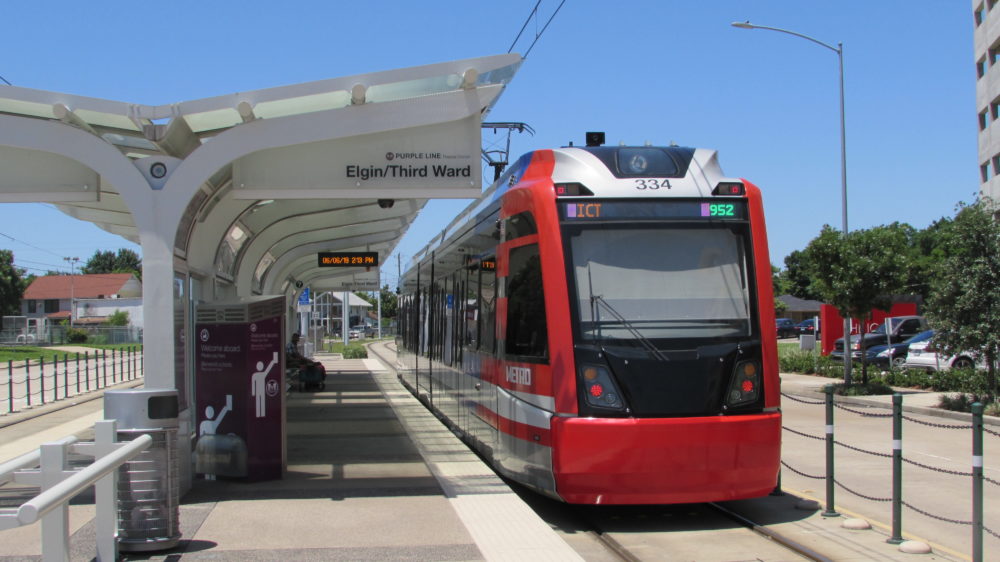 METRO will now require all passengers and employees to wear face coverings on its buses and trains, the agency announced Thursday.
Amid the new safety measures, METRO also said Thursday that fare collection will resume on July 12.
METRO Chairman Carrin Patman said the agency has been asking everyone to wear a mask, but now feel it should be made mandatory.
"Moving forward, given the very alarming increases in COVID cases in our area it just seems that we need to be doing absolutely everything we can," Patman said at a board meeting Thursday morning.
The agency said riders will be given a mask to wear if they don't have one.
The new measures follow Harris County Judge Lina Hidalgo's order from Friday, which mandates that businesses require employees and customers wear masks. Like Hidalgo's order, METRO's new rule will allow for exceptions if riders are unable to wear masks for medical reasons.
In addition, METRO announced that hand sanitizer will be available on trains, busses, and METROLift vehicles. Protective shields will also be put between the drivers and others on board.
To pay for the new safety measures, METRO decided that fare collection will resume for the first time since late March. Fares were waived starting on March 23. At that time, riders were also allowed to board from the back for the safety of drivers.
Come July 12, customers will no longer be able to board from the rear of the bus. Riders will again board and exit from the front.
Fare cards can be purchased online as well as in several stations and at retailers throughout the city. However, in advance of new fare purchases, METRO will reopen the RideStore located at 1900 Main St. on July 6, a week before fare collection begins.
RideStore will also require additional safety measures, including taking customer temperatures.
Additional reporting by Gail Delaughter