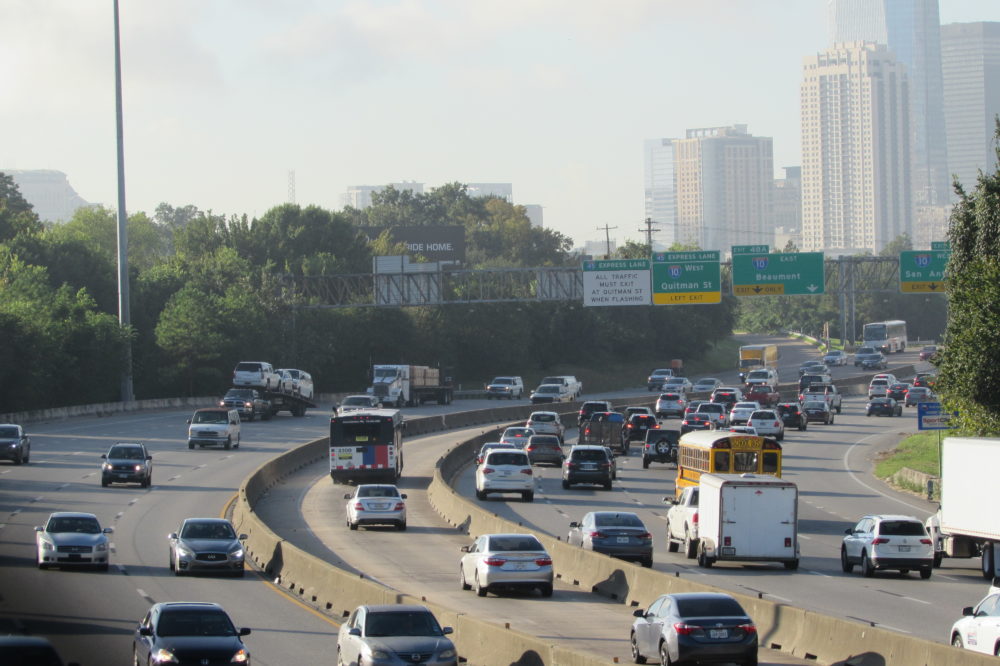 Starting June 1, commuters on most of METRO's HOV lanes will have to have at least three people in their vehicle during peak periods, instead of just two.
Tolls are also going up for single-occupant vehicles that use the lanes during non-peak hours, METRO board members said at a Thursday meeting.
The lanes were primarily built for park and ride buses and too many cars are decreasing the average speeds, according to METRO board member Jim Robinson. Their goal is to maintain a speed of at least 45 MPH, but sometimes traffic in the lanes can grind to a stop.
"When they slow down, people who have gotten on at a park and ride location and are counting on METRO to get them to work on time, they don't get to work on time," Robinson said.
Transit officials said they wanted to wait until the end of the school year to make the change, to give drivers time to prepare for the start of classes in the fall.
METRO's new policies apply to all of its HOV lanes, with the exception of the Eastex Freeway. Officials say that particular HOV lane isn't showing any big congestion issues.
The changes also won't apply to the Katy Freeway Managed Lanes which are operated by TxDOT.
METRO Chair Carrin Patman said she knows it's going to be a big adjustment for a lot of commuters, but that ultimately, drivers will adapt.
"It's such a positive benefit for folks who use the HOV lanes in the way they're intended to be used that I think people are going to get used to it fairly quickly and be delighted about it," Patman said.