A new Brays Bayou bridge is officially open, part of a $220 million project to add 3,000 acres of greenspace and 150 miles of trails to connect Houston's major bayous.
Mayor Sylvester Turner cut the ribbon on the Brays Bayou Greenway Bridge Monday, one of nine bridges set to be transformed to create the 150-mile network of connected parks and trails.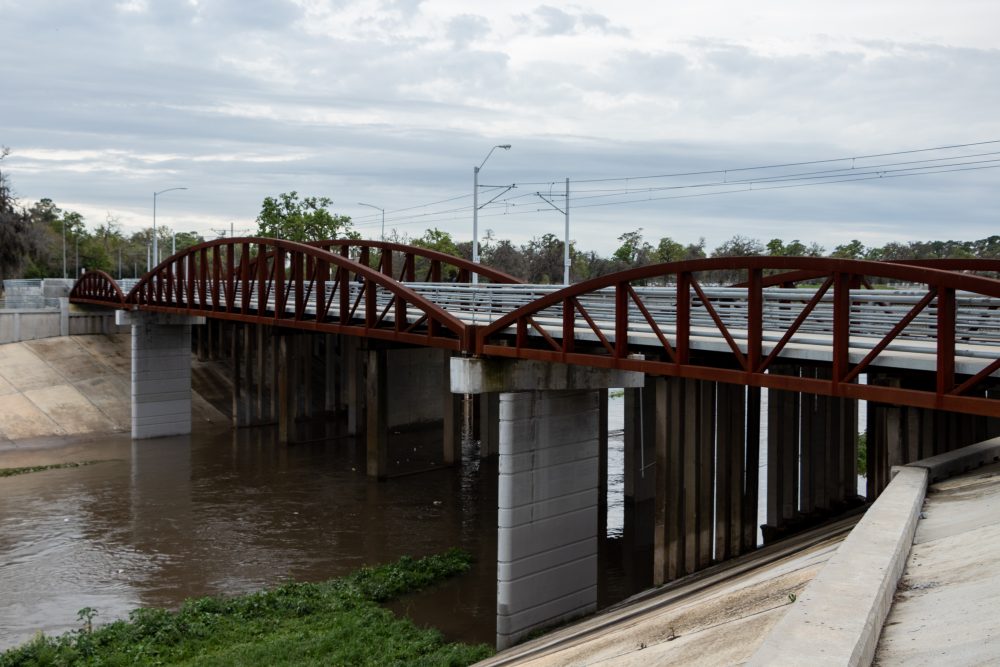 "Well-maintained parks and green spaces are key components to developing more complete communities across Houston, and Bayou Greenways 2020 is a big piece of that puzzle," Turner said Monday.
Last summer, at least four bike and hike trails were opened along the Greens, Hunting and Sims bayous as part of this private-public partnership between the Houston Parks Board, the City of Houston and the Houston Parks and Recreation Department.
The Bayou Greenways 2020 project also aims for 1.5 million Houstonians to live within 1.5 miles of the greenspace.
Monday's unveiling was the latest in a series of celebrations as the city comes closer to completing the public-private partnership. Officials have said most of the project should be complete by the end of 2020.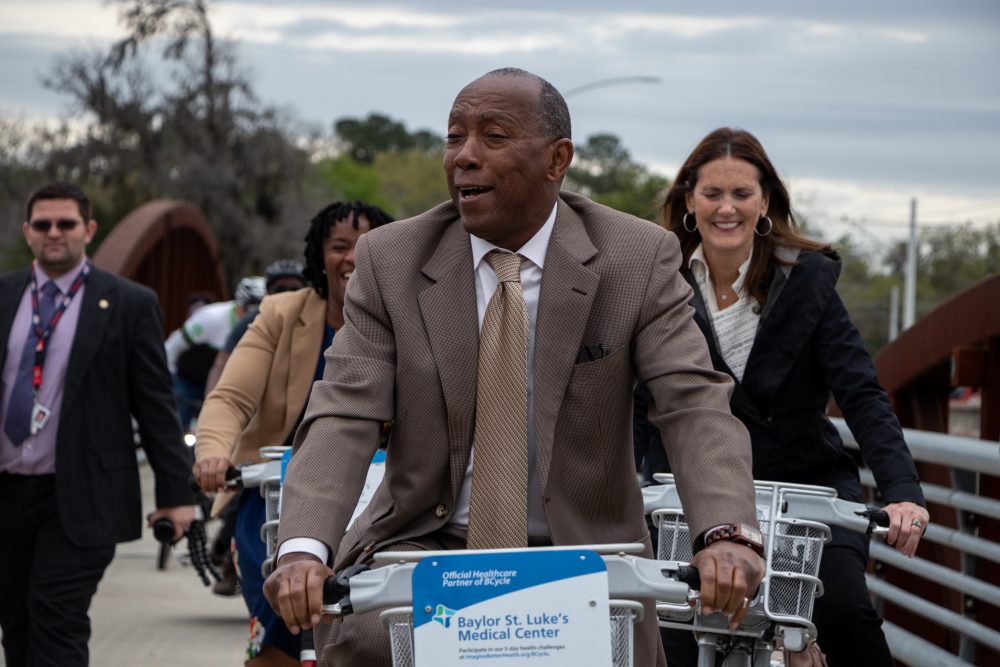 Other celebrations for the project's milestones include the Sights & Sounds music festival on April 4, headlined by rapper Bun B, and the
Houston Art Bike Parade
taking place on May 9.
In addition to the city and county, more than 200 donors contributed to the $220 million project, including $50 million from the Kinder Foundation. Last week, Precinct One Commissioner Rodney Ellis pledged more than $7 million to the project, contingent on approval from Harris County Commissioners Court.
Along with the opening of the bridge, Houston BCycle recognizes the opening of its 100th bike share station in McGregor Way, which serves as a link for other bike sites at the University of Houston, Texas Southern University and locations within the Third Ward, Texas Medical Center and the Museum District.
"When you give people a safe place to bike, they'll take advantage of it, and as a result, Houston becomes a safer, healthier, happier and more connected place," said Beth Martin, executive director of Houston Bike Share, the nonprofit that runs the Houston BCycle program.