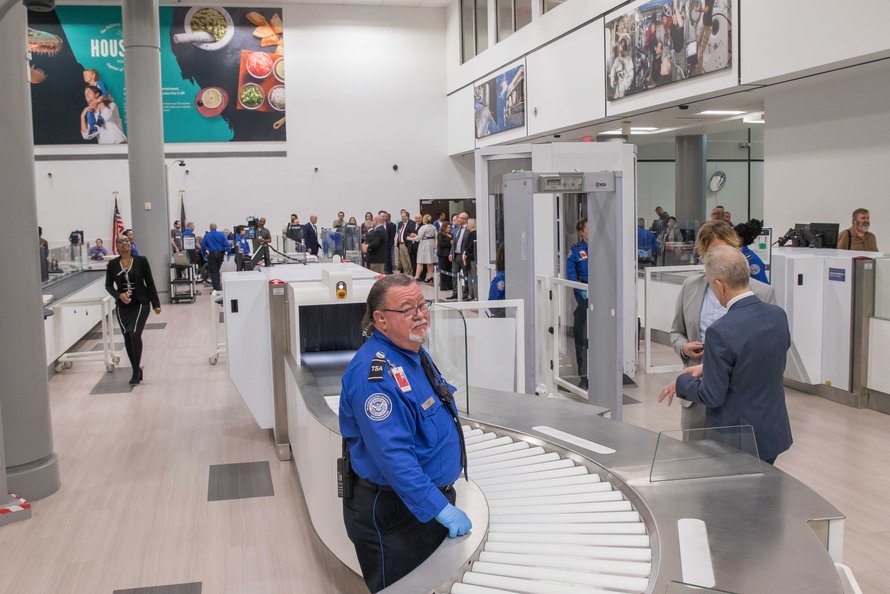 Both Houston airports are expected to see an increase in passengers this Thanksgiving holiday compared to last year, according to projections from the Houston Airport System (HAS).
HAS estimates 1.8 million passengers will depart, connect and arrive in Houston between November 22 and December 2, up roughly 5% from 2018. George Bush Intercontinental airport is expected to see 1.3 million passengers during that 11-day period, while Hobby airport is expected to see half a million passengers.
"The most important thing is to be prepared and informed," said Foti Kallergis, the Director of Communications for HAS. He said that fly2houston.com is the best source of information for Houston airport travel, including departing information, passenger pickup and drop-off details and the ability to reserve a parking spot in advance.
In addition to the website, a new app, "Access Houston Airports," was also released this year to provide details on security lines.
"Just knowing how crowded the airport is, how crowded the TSA line is, what to expect even before you get to the TSA line," said Kallergis.
The TSA has implemented stronger screening procedures for carry-on items this year. The Houston Airport System suggests arriving at the airport at least two hours before your flight is scheduled to depart.