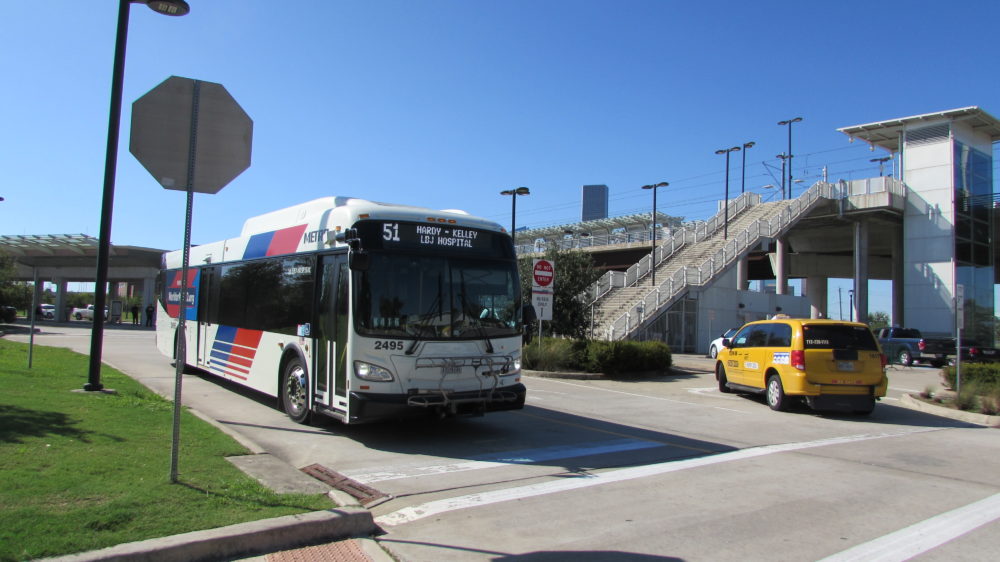 With a two-thirds majority, Houston-area voters approved a $3.5 billion bond issue to pay for transit projects. This is the first time since 2003 that METRO has asked voters to borrow more money through bonds.
More than 328,000 voters chimed in on the issue, with 68% voting in favor and nearly 32% against.
METRO says it will combine the bond money with federal and local funds to help pay for $7.5 billion in improvements through its METRONext Moving Forward Plan. Transit officials say the plan is designed to address the region's growing population and alleviate traffic congestion.
METRO's plans include a bus rapid transit line to Bush Intercontinental Airport along with a light rail line to Hobby Airport. The transit agency also wants to build new park and ride facilities and make enhancements to the current bus network.
"People who don't use any public transportation, whether it's buses or rail, still support this," Rice University's Bob Stein, previously told Houston Public Media. "And I suspect they do so out of a very selfish expectation that if someone does use rail or buses, their roadways for their individual vehicles will be less congested."
There was some opposition to the bond issue. A Political Action Committee was formed to campaign against it, with critics saying they were concerned about METRO's plans for spending the money. They also called into question future ridership projections, saying money should go instead for street improvements under METRO's General Mobility Program.