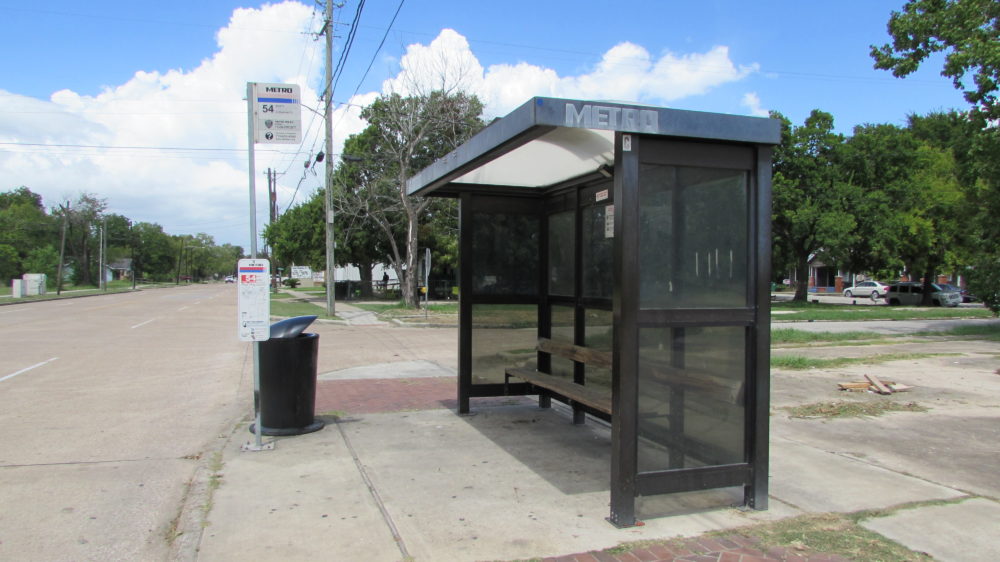 Dirty bus stops often come up during the public comment session at METRO's board meetings. Now, the board has approved $21 million in cleaning contracts with five janitorial companies — about triple the amount of past spending.
The contractors will be responsible for cleaning around 9,000 METRO bus stops. Along with trash pickup, they'll also do pressure washing and grass cutting.
Board member Jim Robinson says the stops are often where riders get their first impression of the transit agency.
"If the bus stop is dirty that is going to create a perception in peoples' minds that METRO is dirty," said Robinson. "And people don't want to associate with something like that."
METRO CEO Tom Lambert said bus stop maintenance can also enhance a neighborhood's quality-of-life.
"How people feel when they're waiting for transit is extremely important," said Lambert. "How those stops are tied back to communities are extremely important."
Some area management districts are also helping with bus stop maintenance.
Lambert said if anyone has concerns about a particular bus stop they should let METRO know about it.