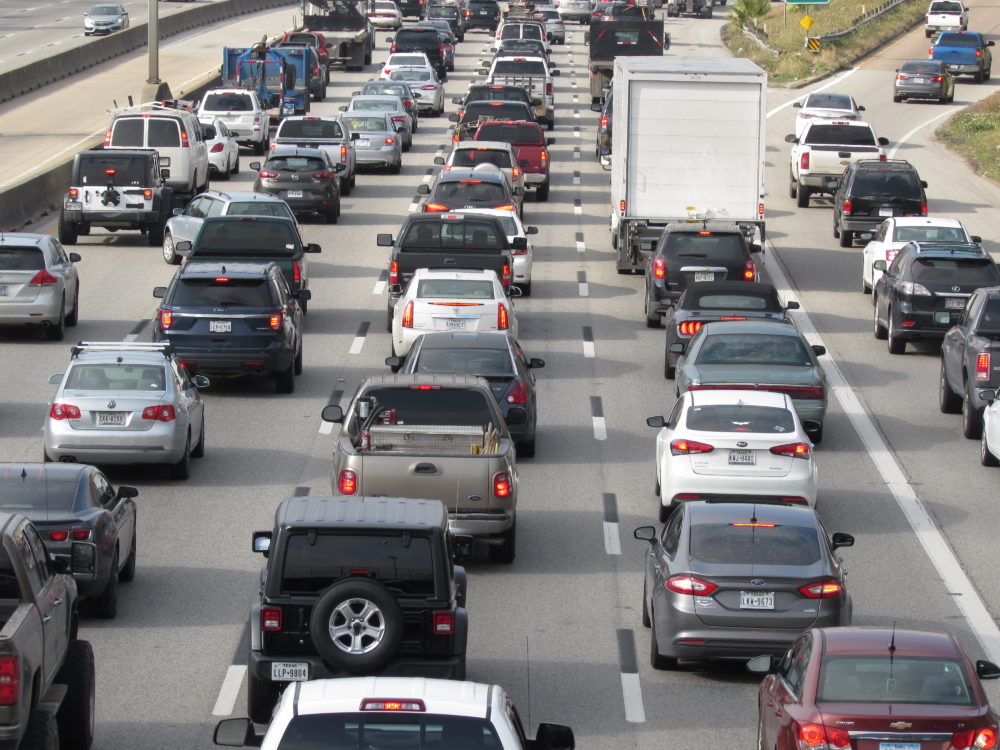 Houston commuters spent an average of 75 hours in congestion in 2017, up from 43 hours in 2000, according to a new report from Texas A&M Transportation Institute.
According to the researchers, it's part of a nationwide trend, as employment in the U.S. has grown by just over 50% since the early 1980s, meaning more people are on the road trying to get to work. Since that time, the average number of hours that commuters nationwide lose to traffic delays has nearly tripled to 54 hours per year.
And when you add up all that time stuck in traffic, researchers say it's now costing the U.S. about $166 billion a year, while the amount of wasted fuel adds up to about three billion gallons annually.
Researcher David Schrank told News 88.7 that travel demand is growing faster than the system's ability to handle it and no one solution will solve the problem.
"Congestion is an issue everywhere," said Schrank. "You need to do a little bit of everything or actually a lot of everything. Add capacity or make road improvements where there's obvious need but look at other options and things as well. Look at public transportation. Look at bike-ped where it makes sense."
The study says growing congestion doesn't just affect commuters, but it's also a burden on manufacturers and shippers, who are having to pass the cost on to consumers when they lose money stuck in traffic.