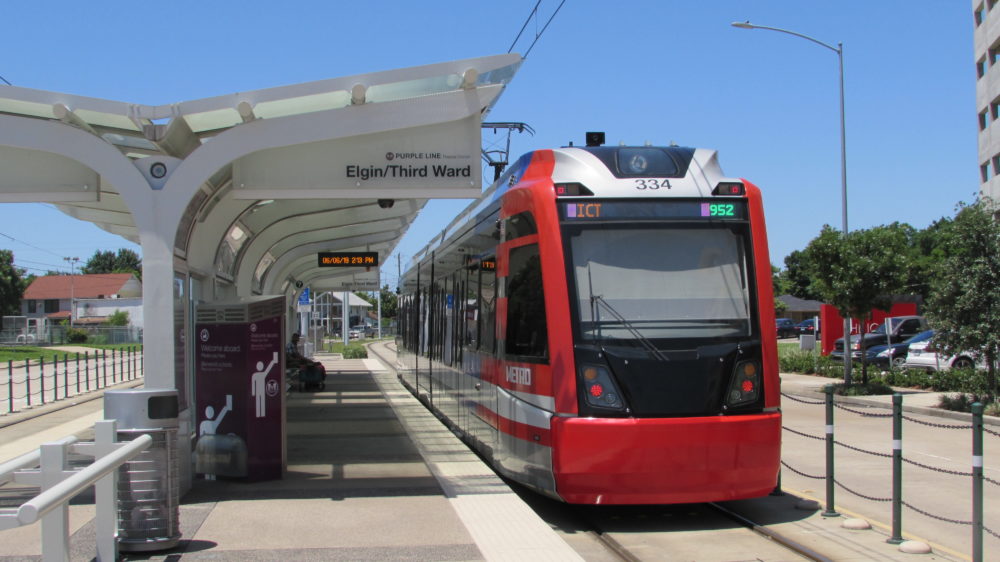 Harris County voters will soon be asked to approve a $3.5 billion bond issue to pay for a long list of projects designed to address a growing population, including light rail expansion, bus rapid transit and infrastructure improvements.
As part of its METRONext initiative, Houston's transit agency wants to build about 75 miles of bus rapid transit routes, including a corridor to Bush Intercontinental Airport.
Plans also call for about 16 miles of new light rail. There would be a line to Hobby Airport along with an extension of the Red Line to the North Shepherd Park and Ride.
METRO Chairman Carrin Patman said the bond issue will list all the projects they hope to accomplish, but there's a lot of planning that remains to be done.
"Those exact routes will only be determined after involvement by the community, very robust involvement," said Patman. "Everybody will have a chance to comment. We're going to be sensitive and listen to the community."
Patman said all those projects won't happen overnight, but will unfold over a period of years.
"We're going to start with the inner Katy corridor because we know that we already have federal money lined up for that," Patman said.
The bond issue will be on the ballot for the November 5th election. Officials say the initiative will not require any new taxes.