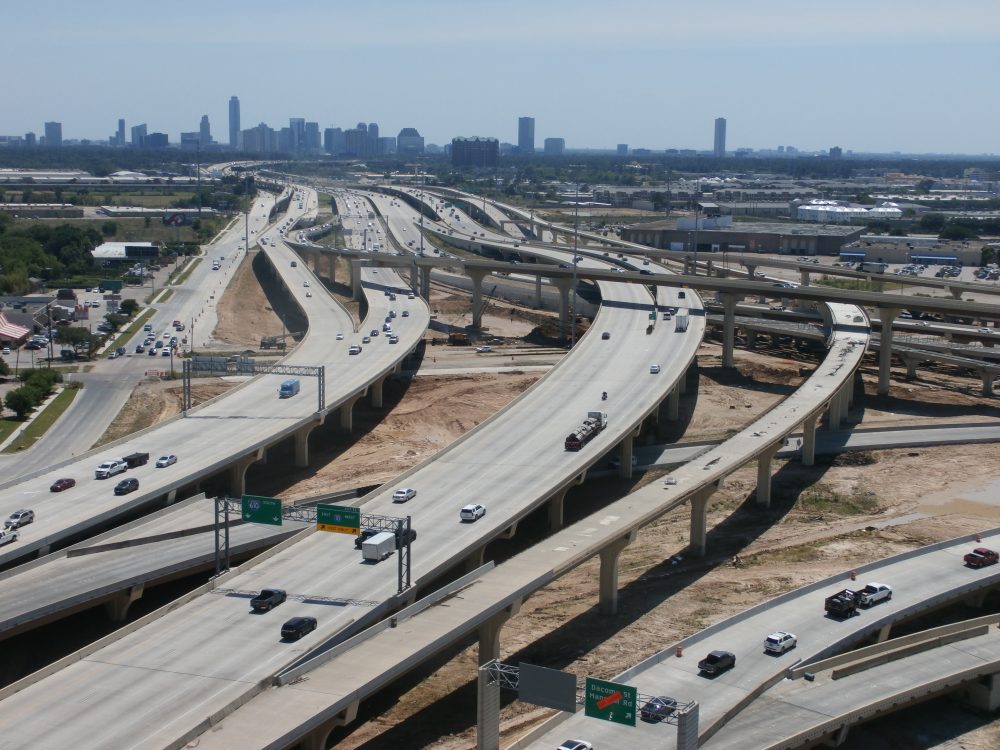 TxDOT has built additional lanes on 38 miles of U.S. 290 from the 610 Loop to Waller County. After nearly seven years of construction and traffic delays, the new 290 main lanes are now in their final configuration.
The project cost a total of $2.5 billion, and there are now five lanes in each direction between 610 and FM 1960. Between 1960 and the Grand Parkway, there are now four lanes each way, while the segment between the Grand Parkway and Waller County has three lanes in each direction.
TxDOT says the 290 project is now "substantially complete," but drivers are still seeing some construction along the route. TxDOT's Deidrea George told News 88.7 a lot of work was delayed because of the heavy rain in August and September.
"After the rain you have to wait for the soil to dry," said George "So in most cases when there was a day of rain that could actually lead to four days of work that could not be completed."
George said one of the spots commuters will see construction going into 2019 is the 290 interchange at FM 1960 and State Highway 6.
Houston TranStar has information on construction that's happening right now and into the weekend on U.S. 290.
This Saturday, there's a community celebration for neighbors and business owners along the 290 corridor. It goes from 10:00 AM to 1:00 PM at Metro's West Little York Park and Ride.