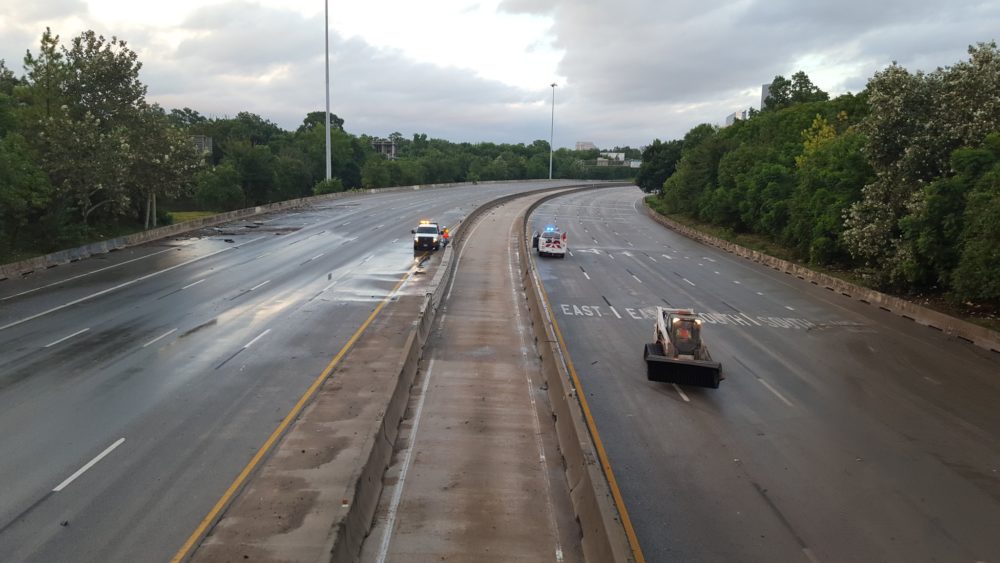 Sections of I-45 literally became a river after Harvey's deluge. But the freeway could look totally different in the years to come as part of the Texas Department of Transportation's North Houston Highway Improvement Project.
Along with a dramatic redesign, TxDOT District Engineer Quincy Allen said they also have to figure out ways to prevent massive flooding from nearby waterways.
"The things that we're looking at are detention ponds, bigger and better than we've had before," explained Allen. "A detention pond helps us gather the water and hold it in a location that keeps from overwhelming the stream."
The Harris County Flood Control District is also participating in the effort. Chief Operations Officer Matthew Zeve said it's essential to keep the roads clear for evacuation and recovery.
"As we did see during Hurricane Harvey, it was very important to get supplies into our area to start the recovery immediately, as soon as possible, and get the city back up and running," said Zeve. "And that takes logistics and supplies and materials from outside our area."
TxDOT also uses pumps along some of its roadways and Allen says that's also being planned for this project.