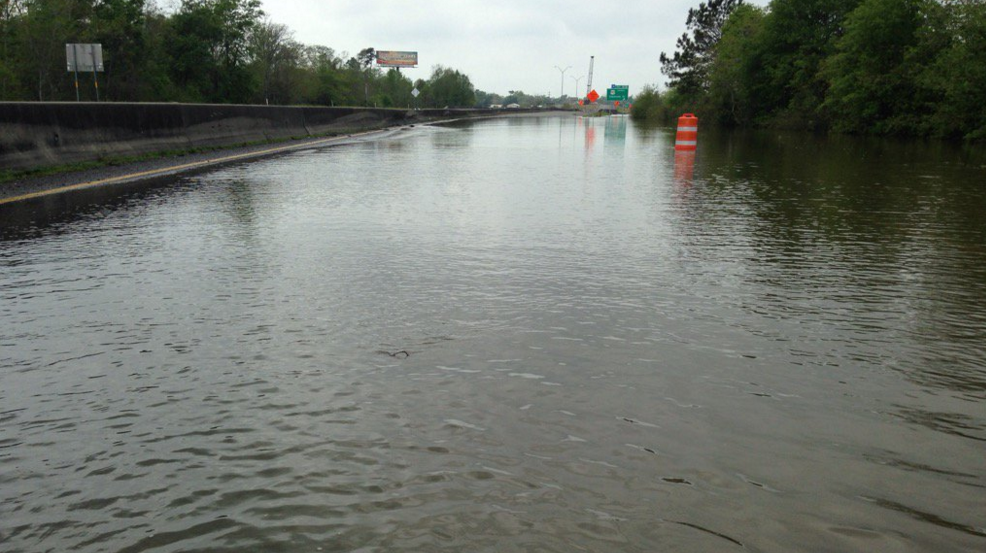 Henry Cisneros was San Antonio's mayor before joining the Clinton administration as the Secretary of Housing and Urban Development. Now he's part of the Bipartisan Policy Group, a Washington, D.C. think tank that studies how cities can build infrastructure for the future.
Assessing Houston's situation, Cisneros said the challenges were massive even before Harvey's floods.
"Houston is one of the most vulnerable cities in the entire United States with respect to violent weather, climate issues," explained Cisneros.
And considering Houston can experience flooding even during a hard thunderstorm, Cisneros remarked that the city now needs to put itself in a forward thinking mode.
"It's a matter of articulating a logic that says it's not adequate to just react to circumstances like Harvey and fight the last war, make corrections that would have helped in Harvey," said Cisneros. "We have to think of how we build the infrastructure that is going to continue to make Houston the economic engine that it is, for the people of Houston and the state and the country."
Instead of just reacting to the last big storm, Cisneros said the city should look to ongoing revenue streams for a consistent source of infrastructure funding.
"Infrastructure doesn't pay for itself," said Cisneros. "Once you fall behind you end up paying more. You either pay now and get ahead of some of these things and avoid the billions of dollars of damages that come from them. Or you will pay later."
So what streams could Houston tap for ongoing funding? Cisneros said for one, the city may be able to reallocate a portion of its current sales taxes. "Or some special fees associated with development in areas that are growing and need special attention or some overarching dedicated fees," continued Cisneros.
In August, Harris County voters will be asked to approve a bond issue to fund millions in new flood control projects.