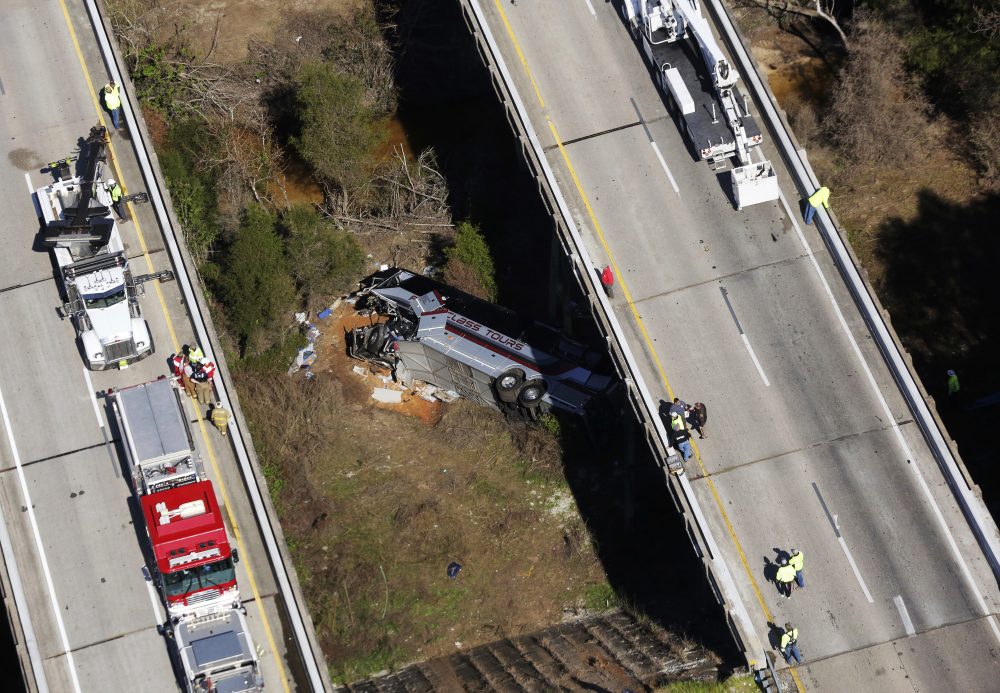 The National Transportation Safety Board (NTSB) is out with a preliminary report on what caused a bus crash that injured dozens of Channelview High School students.
The crash happened on I-10 in Alabama March 13th as the students were returning home from Disney World.
The driver of the bus, 65-year-old Harry Caligone, was the only fatality in the crash.
According to the report, a passenger said Caligone was unresponsive when the bus left the road and plunged into a ravine. The report also says the passenger tried to revive the man before the wreck.
Investigators say there were no signs Caligone applied the brakes.