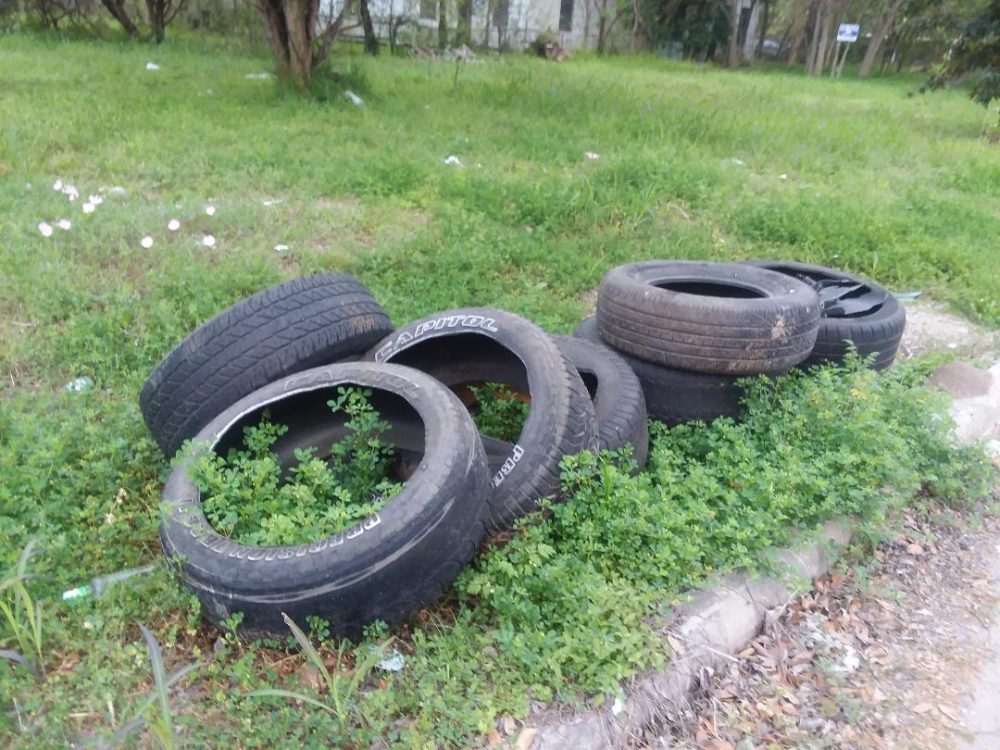 We recently looked at the problem of illegal tire dumping in Harris County. It's also an issue in Fort Bend County and officials there are hoping to do something about it.
This weekend, Fort Bend County Health and Human Services is having a big tire recycling event where residents can dispose of tires for free. Usually the county collects a fee.
Spokeswoman Yaneth Calderon said one of their big concerns is rainwater that collects in discarded tires.
"We've had quite a bit of rain here in the last few weeks," explained Calderon. "And with the summer coming up and the warmer weather, it's definitely the perfect combination for mosquitoes to breed."
And once mosquitoes start breeding, that could lead to the spread of diseases like West Nile, Zika, and Chikungunya.
"We definitely want to reduce the mosquito population now before we do see a surge of them in the summer months," added Calderon.
That tire recycling event is this Saturday, April 7, from 9 a.m. to 2 p.m. at the county annex in Rosenberg. The address is 4520 Reading Road.
Fort Bend County residents can drop off up to eight tires free of charge. The tires have to be taken off their rims first, and Calderon said they're not accepting tires from businesses.
@FBMRC & HHS are offering a FREE tire drive on 4/7 @ the Rosenberg Annex parking lot 9 a.m. – 2 p.m. (limit 8 tires /car). Unused tires R the perfect breeding environment for mosquitoes BC they provide insulation & protection for mosquito eggs (yuck!). #PublicHealthPreparedness pic.twitter.com/4pwUISHy4A

— Health & Human Ser. (@FortBendHealth) March 22, 2018