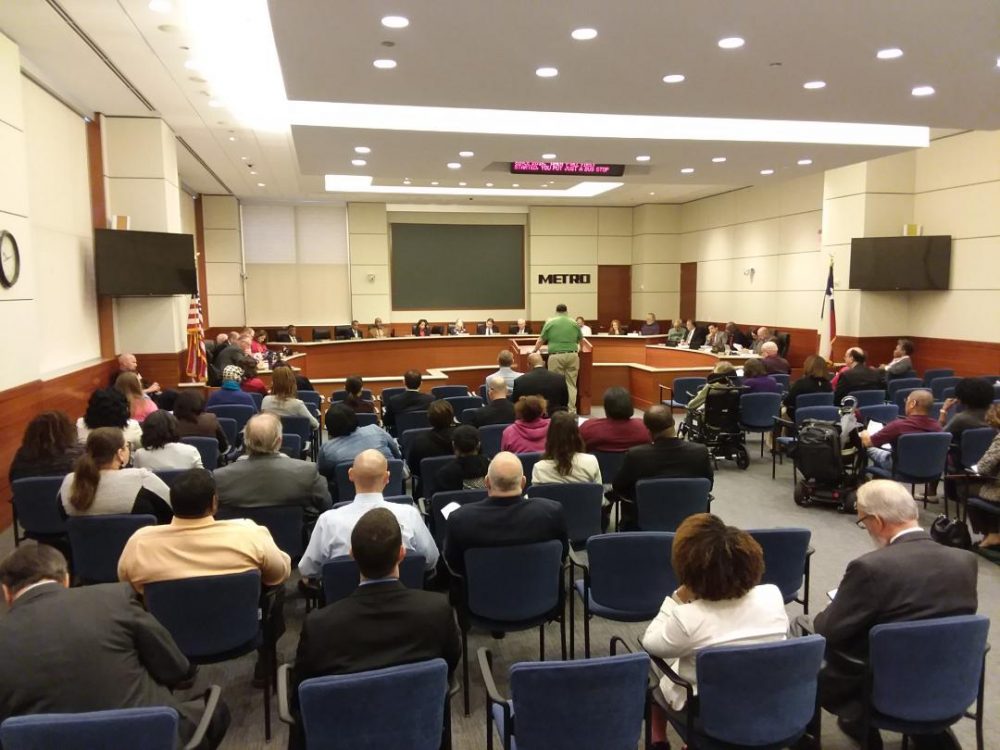 To try to address growing traffic congestion, the Uptown Management District is building Houston's first Bus Rapid Transit line. That system is currently under construction along Post Oak Boulevard. It will feature designated bus lanes with frequent service.
Metro has now signed an agreement to operate the system and that includes the purchase of buses and equipment. The agency will spend about $11 million for 14 buses. They're 60-foot long articulated buses with five doors for entry and exit.
Metro Chairman Carrin Patman said she hopes they can eventually use those buses for other BRT pilot projects.
"Bus Rapid Transit can hopefully provide service as rapidly and as conveniently as rail service at a fraction of the cost," said Patman. "I think there's a false assumption out there that BRT is a second-class way to move people. The advances in Bus Rapid Transit mean that it isn't. It's a darn good way to move people."
The board also plans to spend about $5 million on fare boxes and communications equipment. That cost will be reimbursed by the Uptown District.
The system is expected to start operating next year, but it hasn't come without controversy. Some Uptown residents and business owners sued unsuccessfully to try to stop the project.