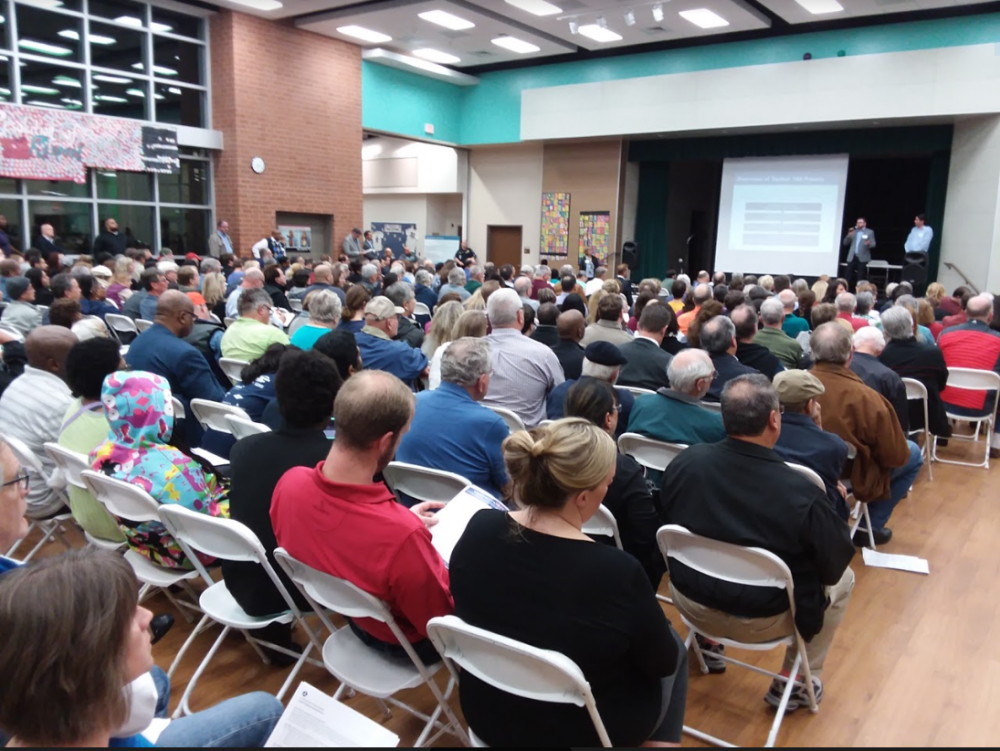 Texas Central Railway says the privately-funded project will get riders between Houston and Dallas in only 90 minutes while providing jobs and pumping tax revenue into local communities.
Janice Shaw lives in the Tomball area, a couple of miles from the train's proposed route. She says she's looking forward to a new transportation option where you don't have to drive.
"Just being able to get on the train and go up," said Shaw. "In Dallas they have a good rail system, a good bus system, so you can get all over."
The Federal Railroad Administration has been holding meetings along the train's proposed route to get public comment on a draft environmental impact study. The majority of speakers at Monday's night meeting in Cypress said they were against the rail line. Some said the train would disrupt their rural quality-of-life. Others feared the project would eventually require taxpayer dollars.
One of the people at the meeting was Crystal Stewart. She has about 13 acres in Madisonville, northwest of Huntsville. Stewart says she inherited the property and her family has farmed there for decades. She's now worried Texas Central will try to seize it by eminent domain.
"It would change it completely," said Stewart. "It would no longer be the country. It would no longer be rural land. It would no longer be the place that I go for serenity, for self-care."
The Federal Railroad Administration is expected to release a final report later this year on the train's environmental impact. Comments about the train's proposed route are also being taken online. The deadline to comment is March 9.