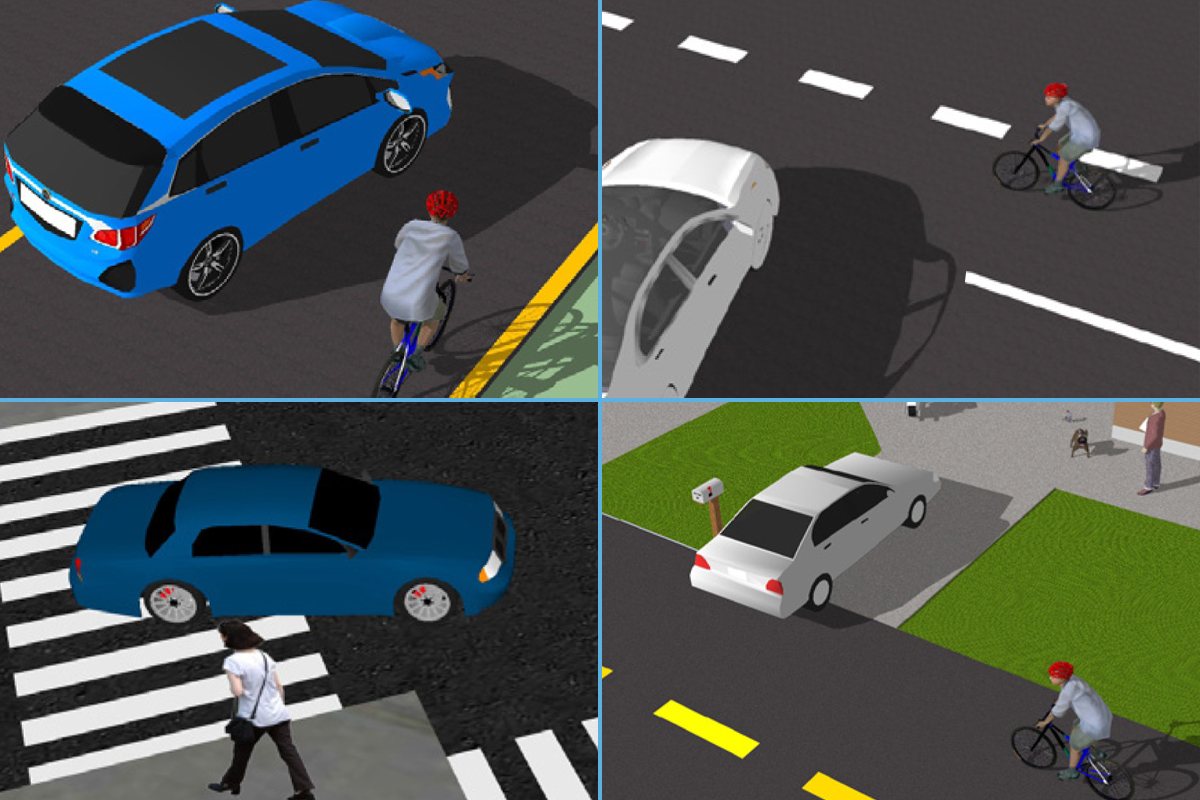 (Above: An illustration of some common "near-misses" Houston cyclists and pedestrians face on Houston roads. Images Courtesy: Kinder Institute for Urban Research.)
We've all had near-misses on Houston roads – moments where we just dodged an accident. It could be a host of things, from changing lanes and not realizing there was someone in your blind spot to a speeding car not seeing you when you're riding your bike.
It's the latter type of experience – and ones like it – that a team of researchers studied more closely in recent months.
Dian Nostikasari and Kyle Shelton of Rice University's Kinder Institute for Urban Research have published their findings in a new report called Learning from Close Calls: A Glimpse Into Near-Miss Experiences.
Joshua Zinn has more on what they found – and what exactly they mean by a "near-miss."