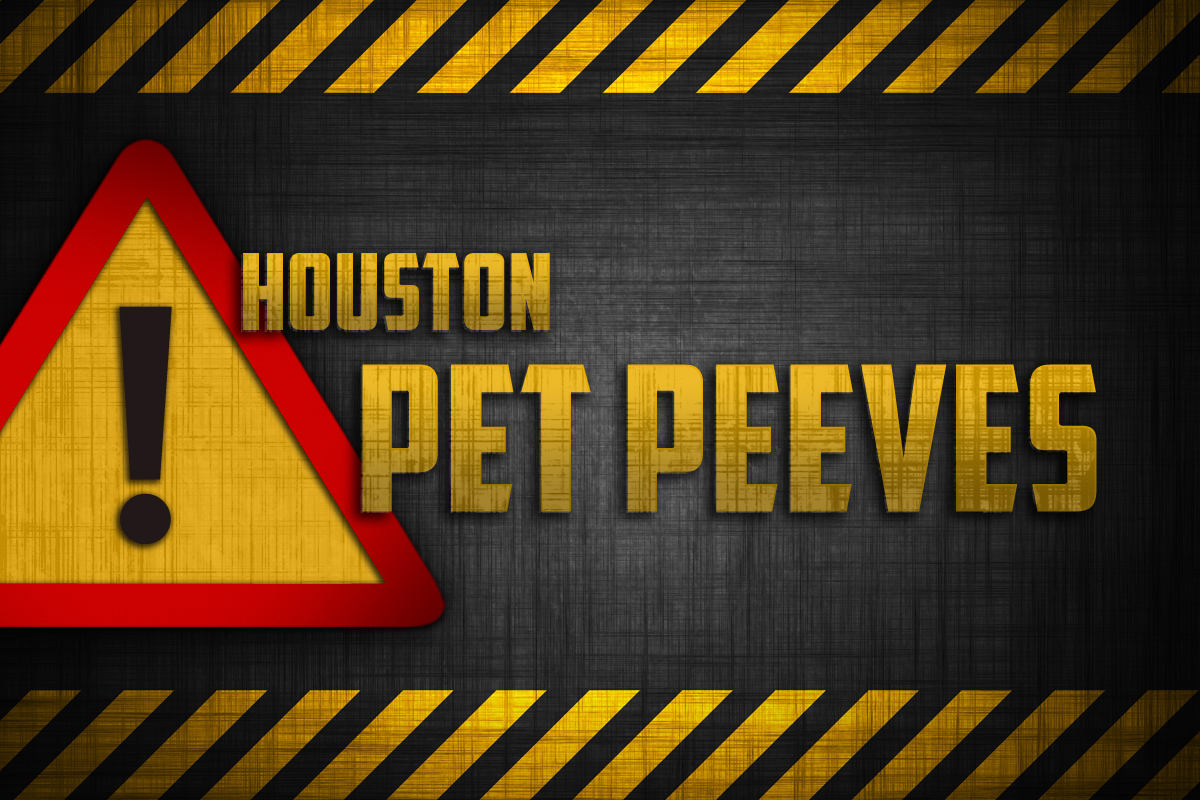 Ah, Spring is here! The season of rebirth, of fresh starts, of optimism. Of course, to properly kick off springtime, we first must rid our minds of any nagging annoyances. It's time for a little emotional spring cleaning. And so, as we do every couple of months, we offer you an opportunity to vent — about something happening in Houston, or in your life — something you wished was just a little bit different.
It's your pet peeve, that one thing that sticks in your craw that you just have to vent about that makes your life in Houston just a touch less than in could be. Share with all of Greater Houston that one thing about your life and times here that you wish you could change, that just raises your blood pressure a little, or takes some of the wind out of your sails. C'mon. Don't bottle it up. Let it out.
(Just please don't swear – that's our pet peeve – listeners who can't control themselves. It also could earn us a fine from the FCC). So bring on your Houstonian pet peeves. We all need to vent a little. Even in our beloved Houston.
Our guests for this round of Houstonian pet peeves are Lisa Gray, Houston Chronicle columnist and Gray Matters editor, and area comedian and storyteller Ty Mahany.