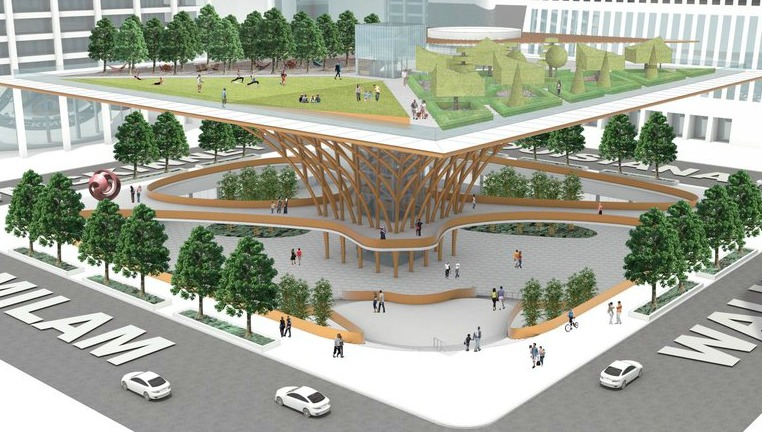 (Above: An artist's rendering of a design for a "sky park" at the corner of Milam and Walker in downtown Houston. Image Courtesy: ByDesign/Gensler)
If the future of Houston design was left up to the next generation of architects and designers, what would our city look like? It's a concept Houston design firm Gensler is exploring with their group called ByDesign. The group is meant foster conversations about design and to think about what's next for Houston.
Group members recently presented their latest ideas to a small group of brokers clients, and community influencers.
We talk with Tiger Lyon, technical designer for Gensler, and Angela Palmer, a technical designer and an associate with the American Institute of Architects (AIA). They tell us about some design concepts they have for a future Houston, and we invite listeners to call in with their ideas too.
MORE: What Will Houston Be Like in 30 Years? (Houston Matters, June 25, 2015)