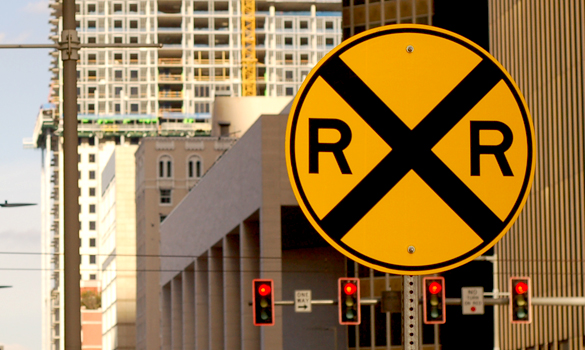 While a lot of attention has been paid to a proposed high-speed rail line between Houston and Dallas, and Houstonians in favor of mass transit expansion often push for additional light rail in town, trains don't just haul people to and from portions of Greater Houston. In fact, their primary purpose is to haul goods.
While stuck at a railroad crossing watching dozens of rail cars roll by, have you ever wondered exactly what it is they're hauling?
We talk about what these trains contain, where they're hauling it to and from, and why freight trains are an important part of transportation and of Houston's economy. Plus, we discuss the history of trains in Texas.
Our guests are Maureen Crocker, with the Gulf Coast Rail District, Jeff DeGraff of Union Pacific Railroad, and Doug Weiskopf, author of Rails Around Houston and member of the Texas Railroad and Heritage Museum.