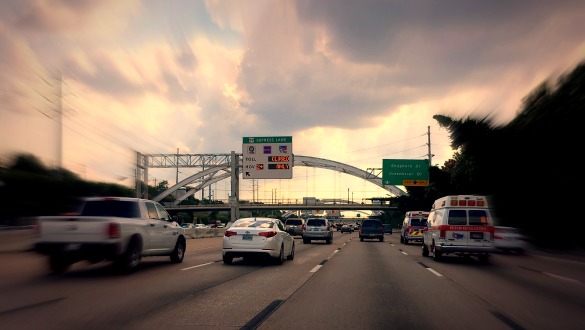 The Houston Regional Transportation Advocacy Group recently held its inaugural panel to discuss transportation issues beyond Houston and Harris County.
Gail Delaughter, News 88.7's transportation reporter, attended the discussion and brings us some highlights, as regional leaders talked about their needs and challenges when it comes to mobility.
The panel included Fort Bend County Judge Bob Hebert, Montgomery County Judge Craig Doyal, Waller County Judge Trey Duhon, Harris County Judge Ed Emmett, Galveston County Judge Mark Henry, and Brazoria County Judge Matt Sebesta.