Listen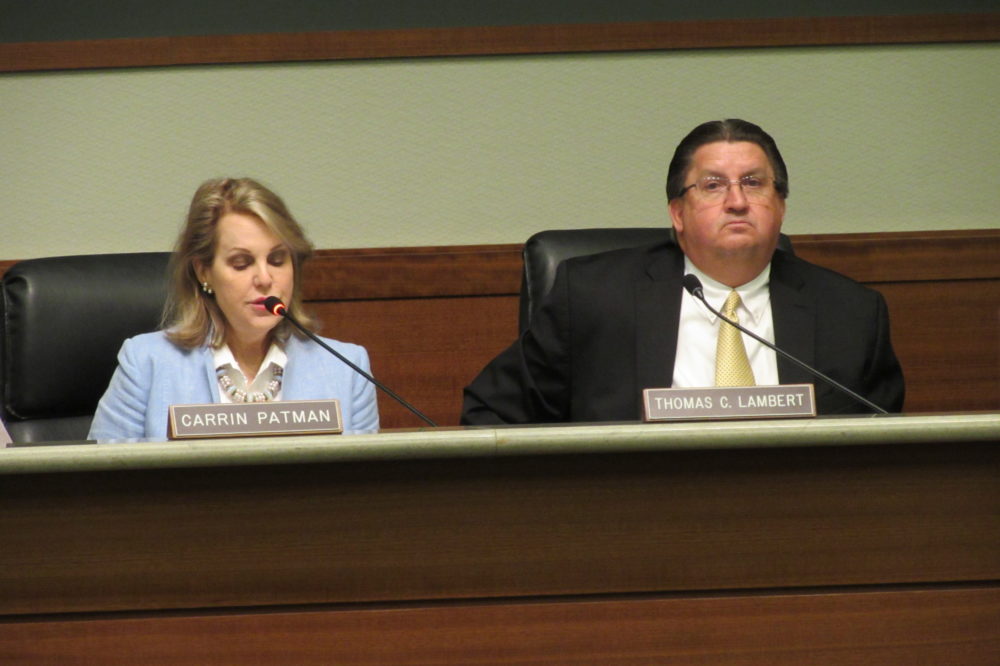 Metro Chairman Carin Patman (left) and CEO Tom Lambert
The 90A rail project is a proposed commuter line that would come in from Missouri City. It would hook up with the existing Red Line near NRG Stadium. The distance is about nine miles.
That effort was put on hold about four years ago, but Metro says it's now ready to take the first step toward reviving the project.
Metro's board has voted to ask the Federal Transit Administration to consider the 90A rail line for federal funding. Chairman Carin Patman says it's something they're prepared to do right now.
"I think we will get a request to the FTA hopefully within the next few days or a week," says Patman. "And then from there we wait to hear back from them and supply additional information that they need and see what the next steps they require are going to be."
Metro has already done studies on the project and Patman says they'll submit that material.
"We've gotten the public input on routes," adds Patman. "We've done some environmental. And hopefully we can use that."
There's no word yet on how much the rail line would cost. Patman says some estimates have put it as high as a billion dollars.