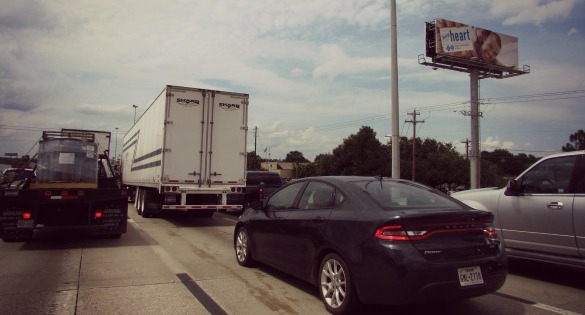 Now, we share a quintessential Houston experience: sitting in a traffic jam.
En route to do segment about The Grand Parkway, Craig Cohen and News 88.7 transportation reporter Gail Delaughter got caught in a traffic jam.
It's something we've all experienced in Greater Houston. But it got Craig and Gail talking about what we Houstonians do, think — and even feel — when we're locked in bumper-to-bumper traffic.