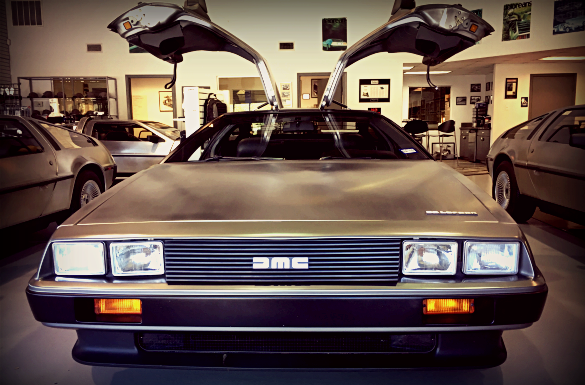 DeLoreans are going back into production. The stainless steel-bodied, gullwing-doored time machines from the
Back to the Future
trilogy stopped being made when the
original DeLorean Motor Company
went bankrupt in the 1980s.
But a new company, based near Houston's Bush Intercontinental Airport, and new owners have worked to change some of the laws regulating car manufacturing. And now it's legal for them to use the stockpile of 80s DeLorean parts they purchased after the company's bankruptcy to build new ones for collectors and enthusiasts starting as early as the end of 2016.
To learn more, Michael Hagerty visited the DeLorean Motor Company and brings us this audio postcard.
MORE:
DeLoreans to Go Back to the Future and Into Production (KPRC, Jan. 26, 2016)
Hey Doc! The DeLorean is Going Back into Production (The Nerdist, Jan. 27, 2016)