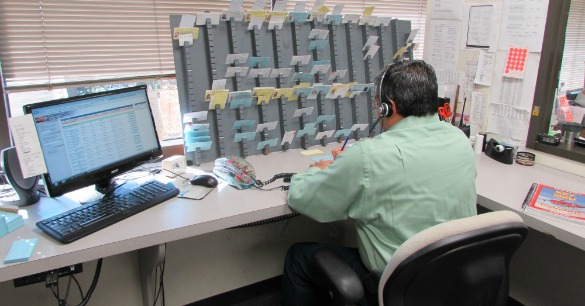 It's Cyber Monday. And maybe you're one of the millions of Americans who plan to do some holiday shopping while at work. As online retail sales continue to climb, delivering them in two hours or less is climbing along with it.
And that could have a significant impact on Greater Houston, which is built around getting people to and from large shopping areas.
From the News 88.7 Transportation Desk, Gail Delaughter reports on the potential impact.
(Above: A dispatcher at Hour Messenger in Houston's Energy Corridor uses both a computer and index cards to keep track of deliveries. Photo: Gail Delaughter, News 88.7)