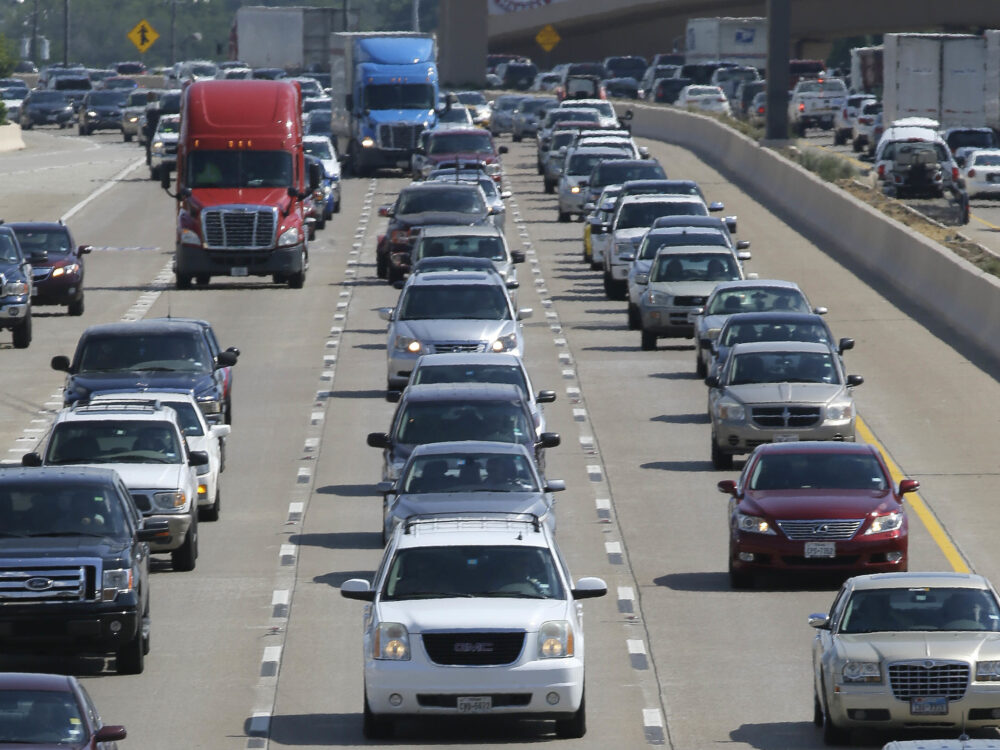 A Forbes report ranks Houston in the top five for one of the hardest commutes in the U.S.
According to the report, the city, which has the fourth hardest commute, has the most workers from the top five. The report shows there are over 1.7 million workers over the age of 16 in Houston.
The report also cites a study from LLC.org which lists Houston as the most stressful city for workers. Texas Department of Transportation's Public Information Officer, Danny Perez, said it's best to plan ahead before getting on the road.
"I think what we see sometimes are folks, they get in their vehicle, and they just get on the road expecting the roadway to be clear or maybe have the same traffic it had the day before," he said.
MORE: Perez discusses the report on Houston Matters
Perez said TxDOT is partnered with various groups on ConnectSmart so commuters can prepare for any traffic delays, and applications like Google Maps use information from Houston Transtar to stay up to date.
"We don't want folks to drive aggressive. They get stuck in a traffic situation, they get stuck in a back-up, they get upset, and that causes them to react. So that's why I think it's best to know before you go," he said.
According to the Forbes report, Houstonians spend around 30 minutes in the car on the way to work. That's the second-highest commute time of the five hardest commutes.
"One thing we do see on the roadways when we have these open lanes and traffic does open up, people are weaving, they're making poor decisions, and that's why we have multiple crashes," he said.
Perez added that even minor crashes like fender benders can lead to backed-up traffic, because law enforcement has to go out there and close the lane, which then creates congestion.
There are two other Texas cities, Fort Worth and Dallas, that made it to the top ten of hardest commutes. Both cities and another city in the same metroplex, Arlington, are also cited in the stress study from LLC.org.
Perez said carpooling or riding the bus can also help reduce traffic on the road. However, the Forbes report shows Houston has a walkability, transit, and bike score of less than 50. By comparison, New York has walkability and transit scores near 90.
"If there's an opportunity where you can commute with a family member, with a friend, use that opportunity," Perez said. "We're seeing one person in a vehicle, and that's gonna add to the congestion."