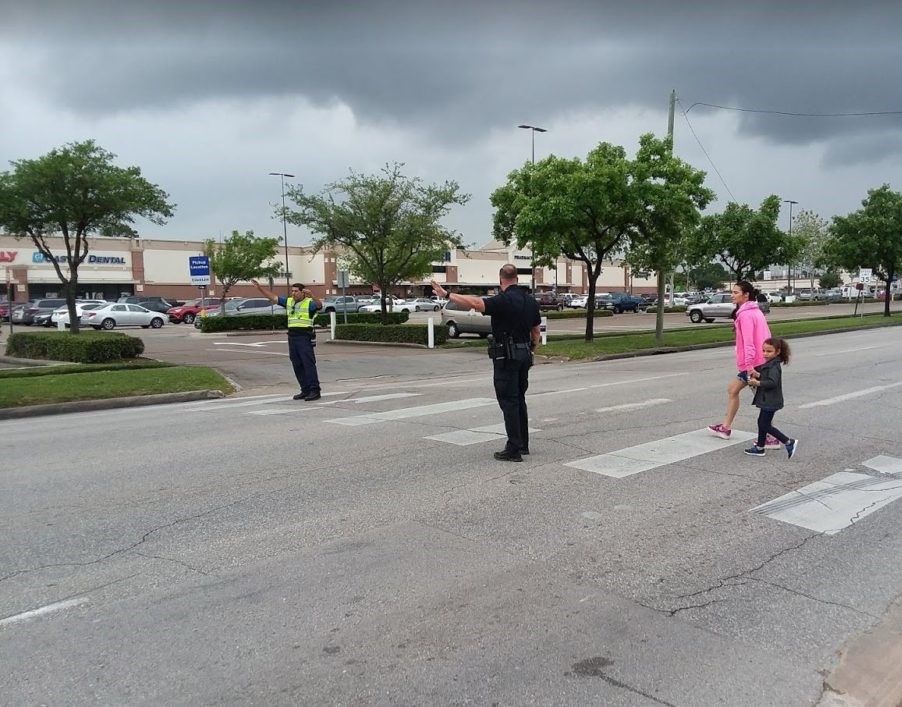 The objective of Houston's "Vision Zero" initiative is to eliminate all fatalities and serious injuries caused by traffic collisions by 2030.
Three years into its commitment, and with seven more to go, the historically car-centric city remains a long way from attaining its lofty goal.
The city released its annual Vision Zero report for 2022 this week and, for the first time since the initiative began in 2020, there was a reduction in the year-over-year numbers of traffic-related deaths and serious injuries. But the improvements were modest, with eight fewer fatalities compared to 2021 and 28 fewer injuries.
Overall, 323 motorists, passengers, pedestrians and cyclists lost their lives on Houston streets last year, and 1,592 more were seriously injured, according to data from the Texas Department of Transportation's Crash Records Information System.
"I know that the city is working hard to make the streets safer and to address the high-injury network, but it's not enough," Kristina Ronneberg, the policy and advocacy director for local nonprofit BikeHouston, said at Tuesday's city council meeting. "What we want is for the city to double down on the Vision Zero commitment to saving lives over prioritizing cars."
Houston Mayor Sylvester Turner also offered a mixed review of the report, saying in a news release that "no loss of life is acceptable." He also noted that while the number of cyclist fatalities decreased last year, those deaths are on the rise so far this year – with 12 bike riders having died on city streets in 2023, according to BikeHouston.
But Turner also pointed to the overall reduction in fatalities and serious injuries in 2022 as a sign the Vision Zero commitment is making Houston a safer place to navigate. During his eight-year tenure as mayor, the city has overhauled multiple streets in the interest of safety while also expanding multimodal transportation options for those who prefer walking, cycling or using public transportation as opposed to driving personal vehicles.
The report cited five of those street safety projects, all completed since 2019, that included reductions in vehicle lanes along with expanded sidewalks and protected bicycle lanes – Austin Street between Holman and Commerce streets, Bagby Street from Clay to Franklin streets, Gray Street between Bagby and Hamilton streets, Hillcroft Avenue from High Star to Westward streets and McKinney Street between Main and La Branch streets. Each of those road sections has since seen fewer crashes and fewer fatalities and injuries caused by crashes, and no one using a protected bike lane was killed, according to the report.
The city built 6 miles of sidewalks and 20 miles of bikeways in 2022 and has an additional 155 miles of bike lanes planned for 2023.
RELATED: How Houston will continue expanding transportation options in 2023
"Houston is committed to Vision Zero and making the city more accessible for people of all modes," Turner said. "The results speak for themselves – our comprehensive approach of safety and multimodal planning is making Houston a safer city."
The number of pedestrian fatalities in Houston increased by nine from 2021 to 2022, with a total of 115 last year, and the number of fatalities involving vehicle drivers and their passengers decreased by 19 to 160. Total traffic fatalities were down during the first half of this year compared to the first half of last year, dropping from 159 to 128.
Ronneberg and two other speakers at Tuesday's city council meeting – Third Ward advocate Robert Grobe and Jerrard "Scotty" Joseph, the owner of Scotty's Bikes in the Fifth Ward – asked the city to ramp up its efforts. Ronneberg suggested that issuing more citations for traffic violations such as speeding, could help fund more safety measures and multimodal expansions.
The city allocates about $1 million per year through the Houston Bike Plan, which was adopted in 2017. It also has been seeking and acquiring federal grant money for several infrastructure projects, including for an upcoming overhaul of Telephone Road.
Joseph asked city leaders to continue to be forward-thinking in their planning, adding that Houston's current traffic configurations are unsustainable amidst rapid growth.
"I think everyone here knows of a city street in their neighborhood where cars speed down," Grobe said. "For decades it's been happening. We need to find the funding to make change."