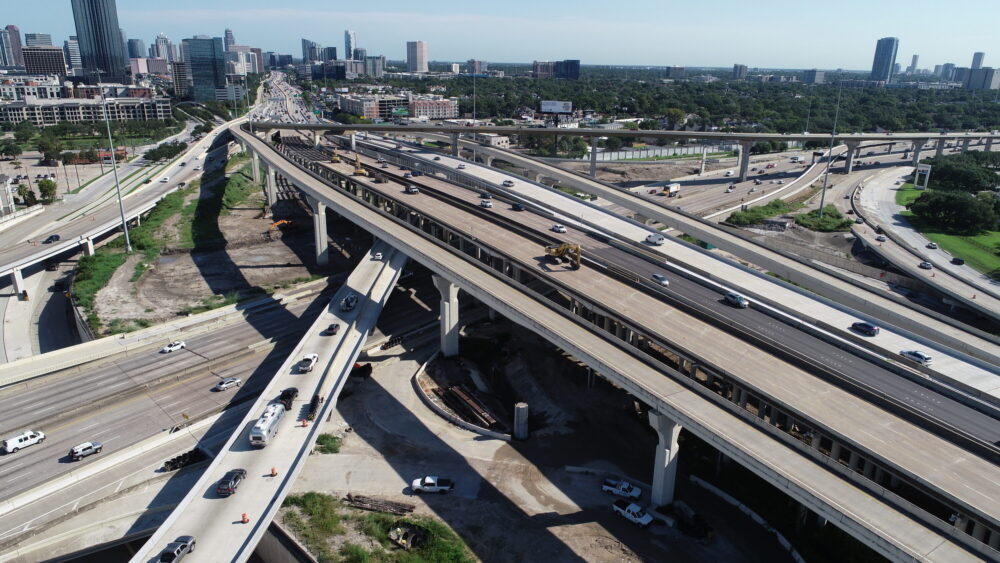 Houston drivers should expect more delays this weekend around one of the busiest freeway interchanges in Texas.
The main lanes of Interstate 69, also known as the Southwest Freeway, will be shut down at their intersection with West Loop 610 in Southwest Houston, from 8 p.m. Friday until 5 a.m. Monday. That includes the northbound and southbound lanes of I-69 as construction crews demolish the old northbound West Loop bridge.
It's the latest in a series of closures at the interchange, which routinely ranks as one of state's busiest. It's part of a larger, $260 million update of the two freeways that has been several years in the making.
Part of the area was also closed last weekend as the Texas Department of Transportation (TxDOT) opened a new southbound West Loop bridge.
METRO said its HOV lane on I-69 near the interchange will also be closed this weekend, along with the HOV lane on Interstate 45 north of downtown.
For more information about the Loop 610/I-69 interchange project and related closures, visit the TxDOT website.