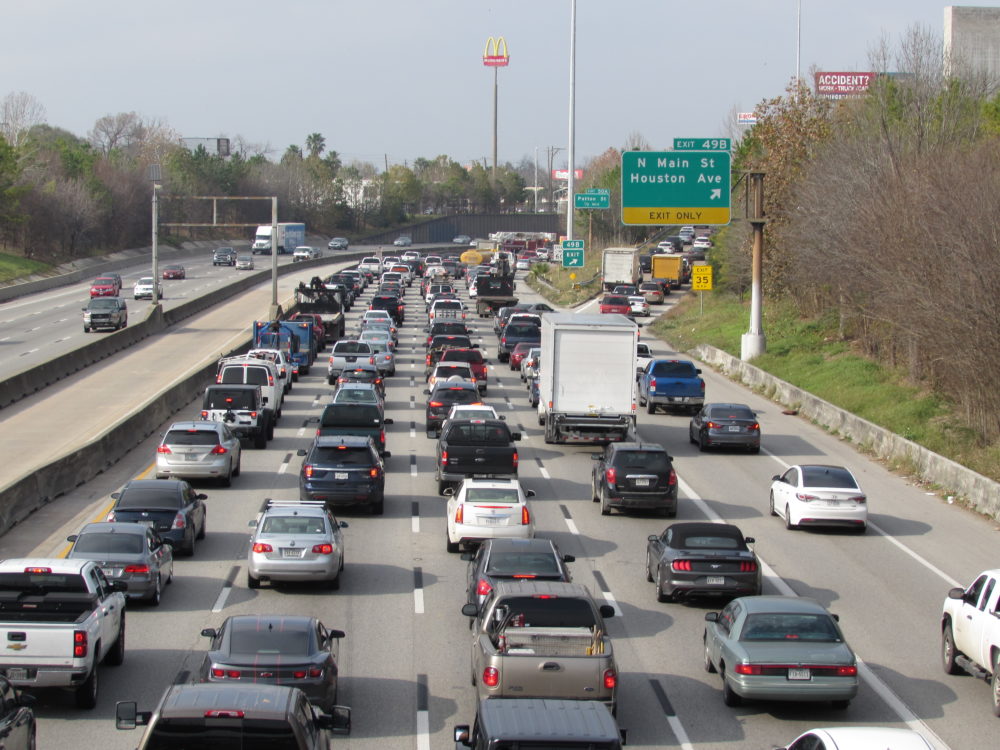 Vehicle traffic north of Downtown Houston figures to be more congested than usual this weekend as all westbound lanes on Interstate 10 will be closed at their northbound interchange with Interstate 45, so the Texas Department of Transportation (TxDOT) can continue repairing a damaged bridge in the area.
The closure will last from 8 p.m. Friday until 5 a.m. Monday, according to TxDOT, which is working on the bridge where Hogan Street turns into Crockett Street. The low-clearance bridge crosses both interstates and will be closed until further notice, TxDOT said.
The I-45 northbound connector ramp to I-10 also will be closed this weekend, as will the northbound HOV lane on I-45 between Travis Street and I-10 East.
Motorists traveling north on I-45 can access I-10's westbound lanes by proceeding to the North Main Street exit and making a U-turn to get on southbound I-45. From there, drivers can access the westbound lanes of I-10.
Detour signs will be posted near the closed bridge and HOV lane, according to TxDOT.
"Police officers will be onsite to assist," TxDOT said in a news release about the closures. "Motorists should expect delays and may want to consider an alternate route."
All closures are subject to change because of inclement weather, TxDOT said. Up-to-date closure and detour information for the Houston region can be found on the Houston TranStar website.