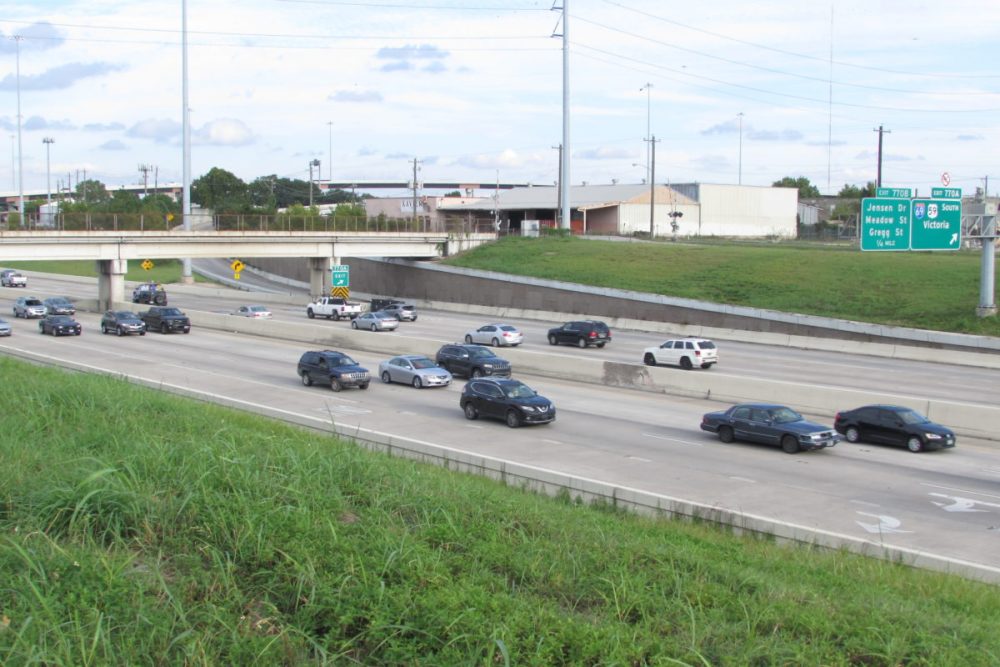 A few-mile stretch of Interstate 10 in East Houston will be closed to eastbound traffic this weekend while construction crews repair a damaged railroad bridge.
I-10's eastbound main lanes will be closed from the highway's easternmost intersection with I-69 to McCarty Street between 9 p.m. Friday and 5 a.m. Monday, according to the Texas Department of Transportation (TxDOT). Union Pacific will be repairing a bridge that was damaged last month.
"The closure is needed to permanently repair an overhead railroad bridge as safely and as quickly as possible for work crews and the public," Union Pacific said in a news release. "The bridge was damaged Dec. 14 after being hit by a semitrailer truck."
TxDOT said eastbound traffic on I-10 will be detoured to the north on I-69 and then east and south on Loop 610 until it intersects with I-10 east of the closure. Motorists also can use that route to access Wayside Drive, which runs north and south to the west of McCarty Street.
"Motorists should expect delays this weekend and may want to consider an alternate route," TxDOT said.
More closure, detour and traffic information is available at houstontranstar.org.