Monday, July 22, 2019
Top afternoon stories: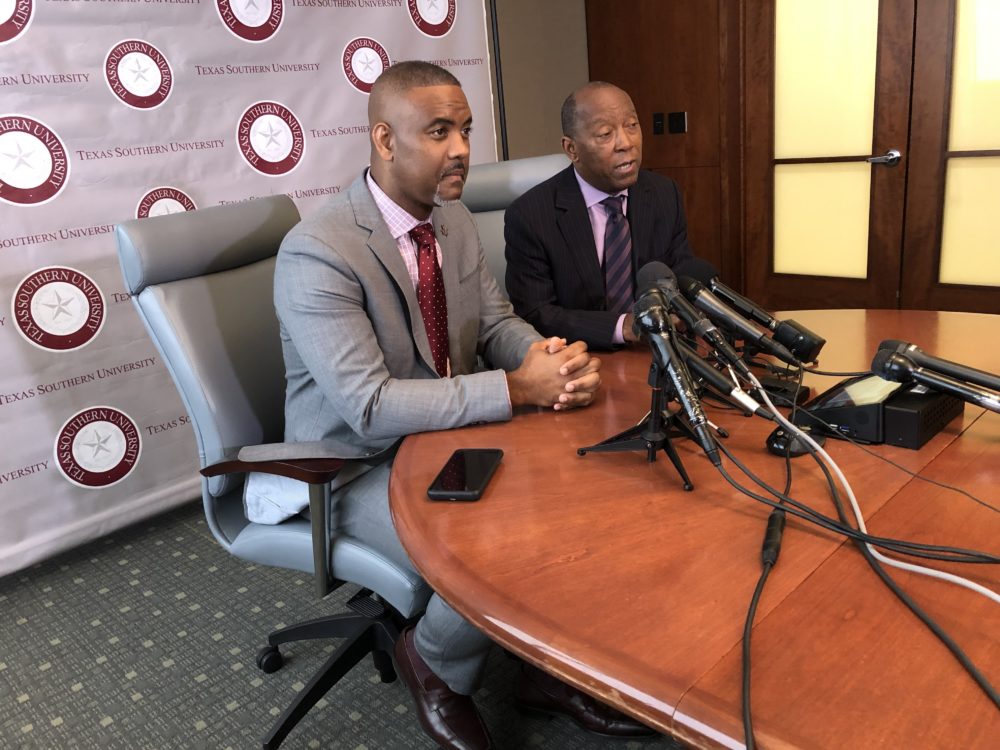 Mayor Turner Analyzes Houston's Selection To Host Dem Debate
Houston's selection to host the third round of Democratic presidential debates could have wider implications for Texas, and Houston leaders are already touting the choice as a sign the state is becoming more competitive.
Houston Mayor Sylvester Turner said the DNC's decision to hold the third round of debates at Texas Southern University is a recognition that Texas is more likely to be in play during the 2020 presidential election than it has been in decades.
"This is one of those times when Texas is not being written off by anybody," Turner said. "Whether you're a Republican or a Democrat or an independent, you're going to be keenly interested in what's taking place here at Texas Southern on September 12 and 13, and that's for the first time in a long time."
Houston previously was a finalist to host the 2020 Democratic National Convention, ultimately losing the prize to Milwaukee. Turner says the competition helped put Houston on the DNC's radar for debate venues.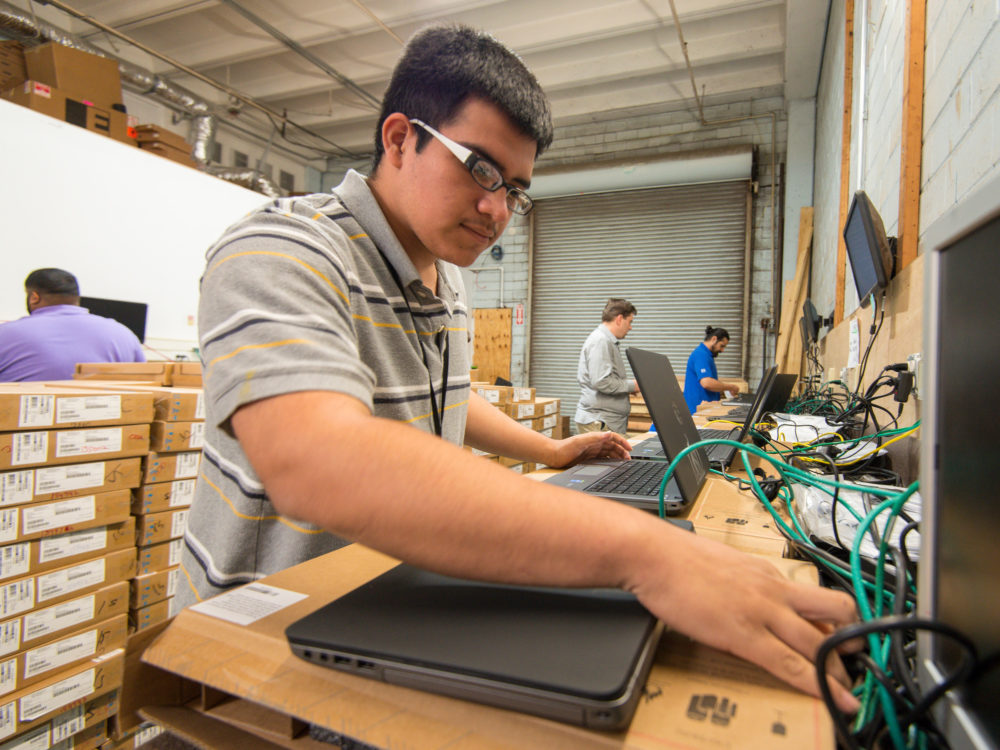 Push For More Paid Internships In Texas
College students in Texas — and even some high school students — could soon get a boost in their future careers, as several state agencies try to get more companies to offer paid internships.
For many college students, work study programs involve working a menial job on campus, such as working in the cafeteria or stacking books. But the state is trying to make sure those jobs — often offered to college students as a form of financial aid — actually help young people get real world experience for their career goals.
The Texas Education Agency, the state's Workforce Commission and the Higher Education Coordinating Board launched what they call an internship challenge in 2017. Since then, it's posted tens of thousands of paid internships for Texas students. The three agencies are renewing the push in Austin on Monday.
While the Texas Internship Challenge doesn't receive any direct state funding, the cost of the paid internships is shared by employers and by universities, which receive state and federal work study money.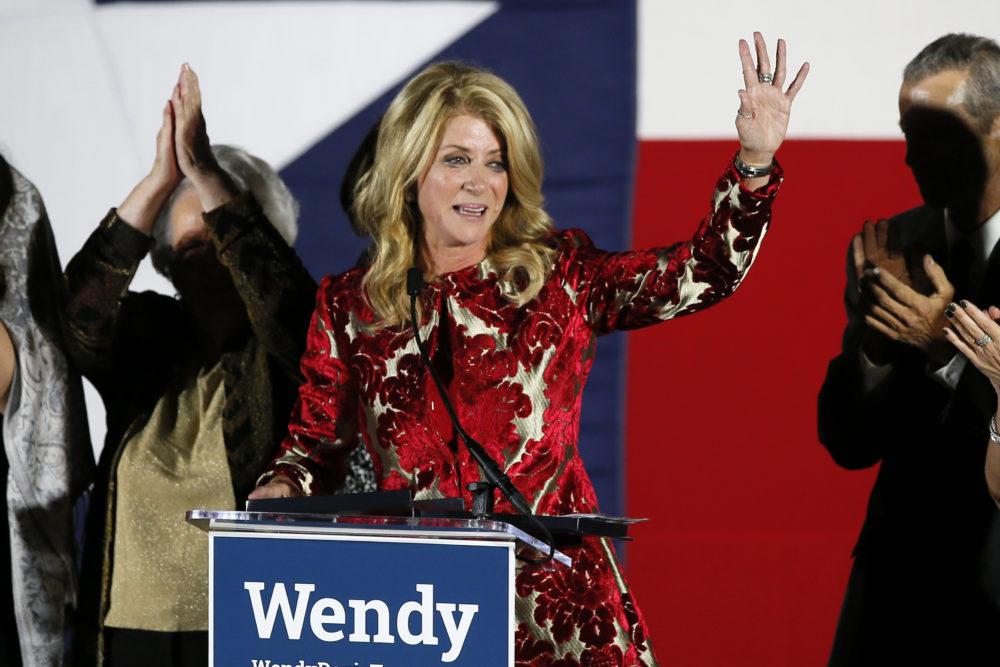 Wendy Davis Announces Bid For Congress
Former Texas state Sen. Wendy Davis is running for Congress.
Early Monday morning, Davis announced her candidacy for the Democratic nomination in Central Texas' 21st District. She is challenging U.S. Rep. Chip Roy, a freshman Republican from Austin.
The potential Davis-Roy matchup is likely to be among the most polarizing races the state has seen in recent years. Davis is a fierce national advocate for abortion rights, while Roy has built his reputation in his first six months in Congress as a conservative firebrand.
Davis lives in Austin but spent much of her adult life in Fort Worth, where she served on the City Council and in the state Senate. In 2013, Davis became a national figure when she filibustered an omnibus anti-abortion bill. Later that fall, she announced her campaign for Texas governor. Despite strong fundraising, she lost to Republican Greg Abbott by over 20 percentage points.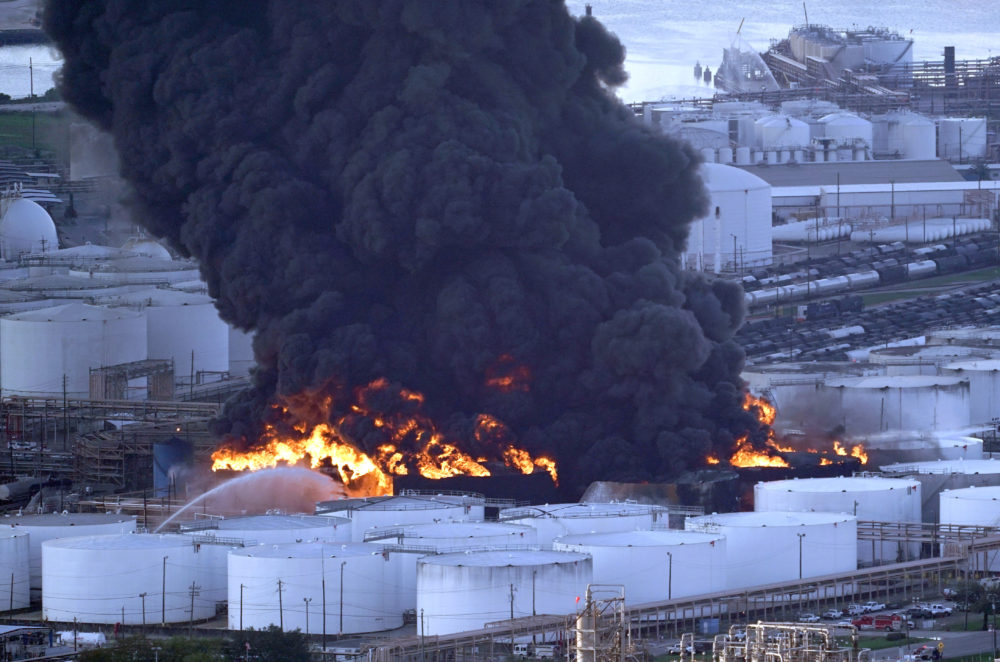 ITC Fire Creates Millions Of Gallons Of Waste Water
The cleanup of millions of gallons of waste and polluted water is far from over four months after a large fire burned for days at a Houston-area petrochemical storage site.
The Houston Chronicle reports that Intercontinental Terminals Company (ITC), the facility's owner, must abide by a 31-page management plan that underscores how waste is sampled and identified, stored and discarded.
The March 17 fire at the company's Deer Park site, located southeast of Houston, triggered air quality warnings. More than 21 million gallons of potentially hazardous waste and contaminated water have since been collected from the tank farm and Houston Ship Channel.
The Harris County District Attorney's Office filed water pollution charges in April against ITC, alleging the fire caused chemicals to flow into a nearby waterway.
Control Of Texas Legislature, Redistricting May Split In 2020
Whichever party wins control of the Texas State Legislature in 2020 will have a big say in drawing its U.S. congressional districts. For the first time in more than a decade, the two major parties may wind up sharing that prize.
Republicans have a big edge in the Texas Senate, but Democrats only need to win a net nine seats to retake the state House of Representatives.
"There are 17 seats that Republicans won in 2018 by 10 points or less," said Michael Li, senior redistricting counsel at New York University School of Law's Brennan Center for Justice. "And that seems to be a lot of opportunity for Democrats, because the investment that would be needed to flip those seats is relatively small compared to the prize of being able to have a role in help drawing 39 congressional districts."
Texas currently has 36 districts, but could gain up to three after the 2020 Census.