Wednesday, February 27, 2019
Top afternoon stories: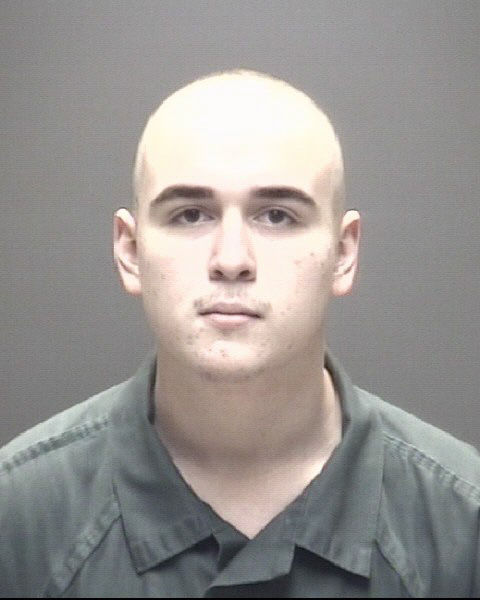 Judge Moves Trial Of Santa Fe High School Shooting Suspect Out Of Galveston County
The judge overseeing the upcoming trial of the alleged Santa Fe High School shooter decided on Wednesday the trial will be moved out of Galveston County.
Judge John Ellisor, who presides over the 122nd District Court in Galveston County, granted a change of venue motion filed by the attorneys for Dimitrios Pagourtzis.
Nicholas Poehl, one of Pagourtzis' lawyers, said this week his client should receive the same treatment as others accused of mass murder. He cited Oklahoma City bomber Timothy McVeigh and serial killer Ted Bundy, who received changes of venue.
Pagourtzis, 18, is accused of opening fire at the Santa Fe High School on May 18, 2018, killing 10 people and wounding 13 others. He has been charged with capital murder and aggravated assault of a public servant.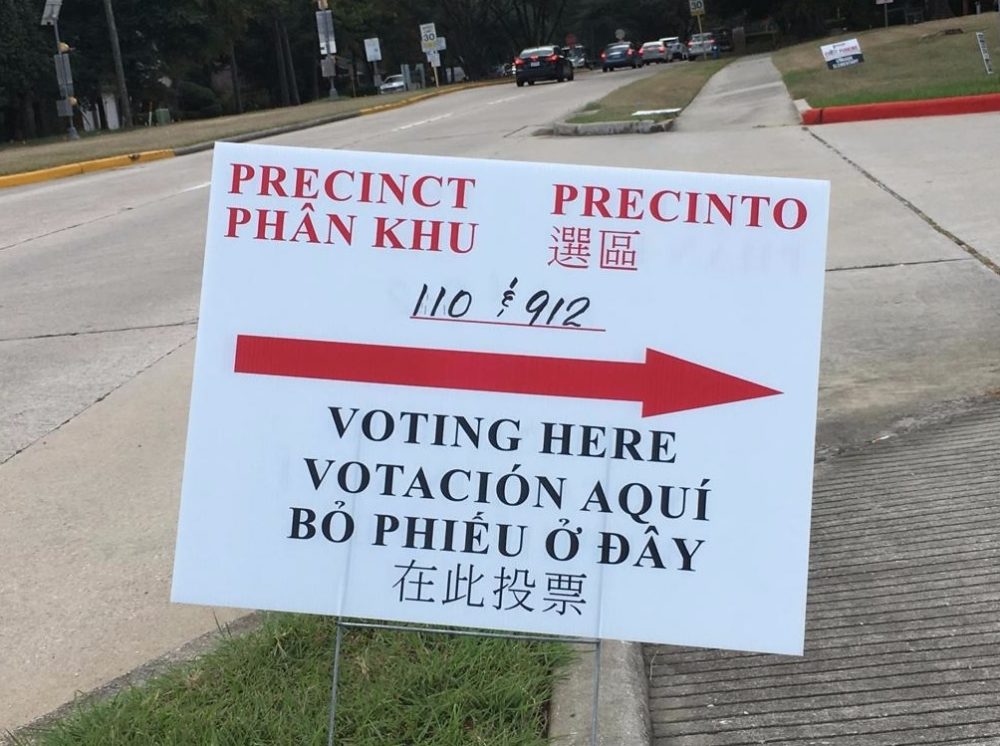 Texas Blocked From Purging Voters In Citizenship Review
A federal judge has put a temporary stop to the process of reviewing the citizenship of tens of thousands of registered Texas voters, making it clear that no Texas county should move forward with efforts to purge voters or issue letters demanding proof of citizenship "without prior approval of the Court with a conclusive showing that the person is ineligible to vote."
The Wednesday order from U.S. District Judge Fred Biery comes a month after the Texas secretary of state flagged nearly 100,000 voters for citizenship review — and a flurry of civil rights groups filed three separate lawsuits to block state and county officials from working off of what has proven to be a deeply flawed set of data.
Biery ordered that while the litigation continues, counties can "continue to find out if in fact someone is registered who is not a citizen" — some have done so by comparing registered voters with those made citizens at recent naturalization ceremonies, for example — but may not communicate directly with any particular individual on the list.
Tens of thousands of the individuals on the list compiled by the secretary of state's office were naturalized before registering to vote — making casting a ballot perfectly legal. The number of voters in that group is expected to grow as efforts to review the list proceed.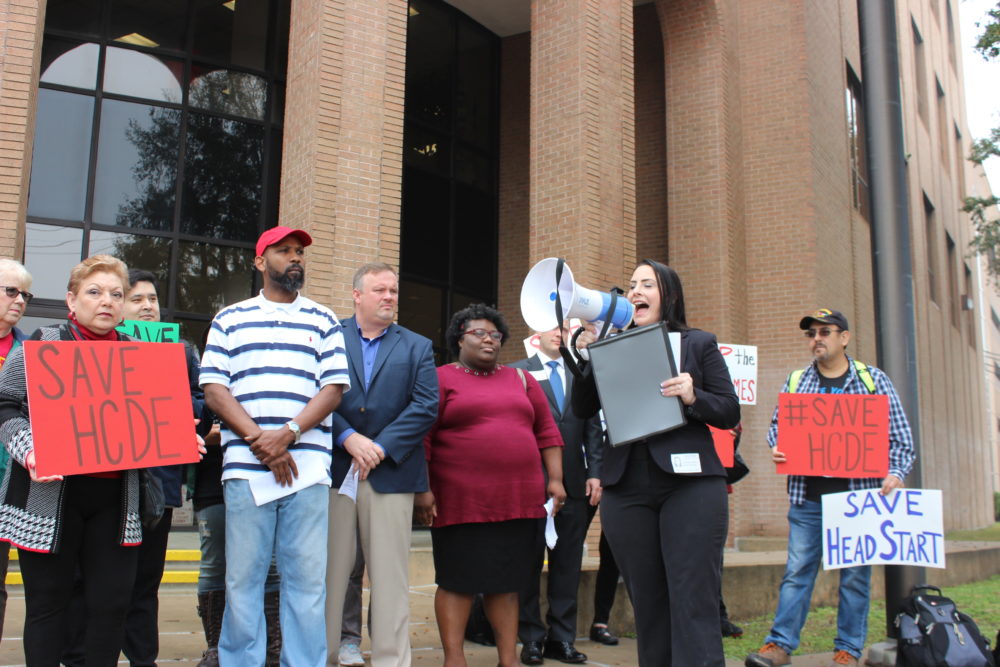 Activists Concerned About Future Of Harris County Department Of Education
Public education activists are asking the Harris County Department of Education's (HCDE) board to rehire a consulting firm that lobbies for the agency in the Texas Legislature and commit to funding special education and early childhood education programs.
Andrea Duhon is one of the activists and spoke to Houston Matters on Wednesday. She said the board's recent decision to cancel the HCDE's contract with HillCo Partners "left the entire department of education vulnerable to shutting down."
Duhon referenced several bills that State Representative Paul Bettencourt filed in 2017. One of the bills proposed to analyze a potential shutdown of the HCDE.
Members and supporters of civic groups such as Indivisible Houston, Black Lives Matter and FIEL held a press conference before the board's Wednesday meeting to talk about their concerns and demands.
The board president didn't respond to Houston Matters' request for comment.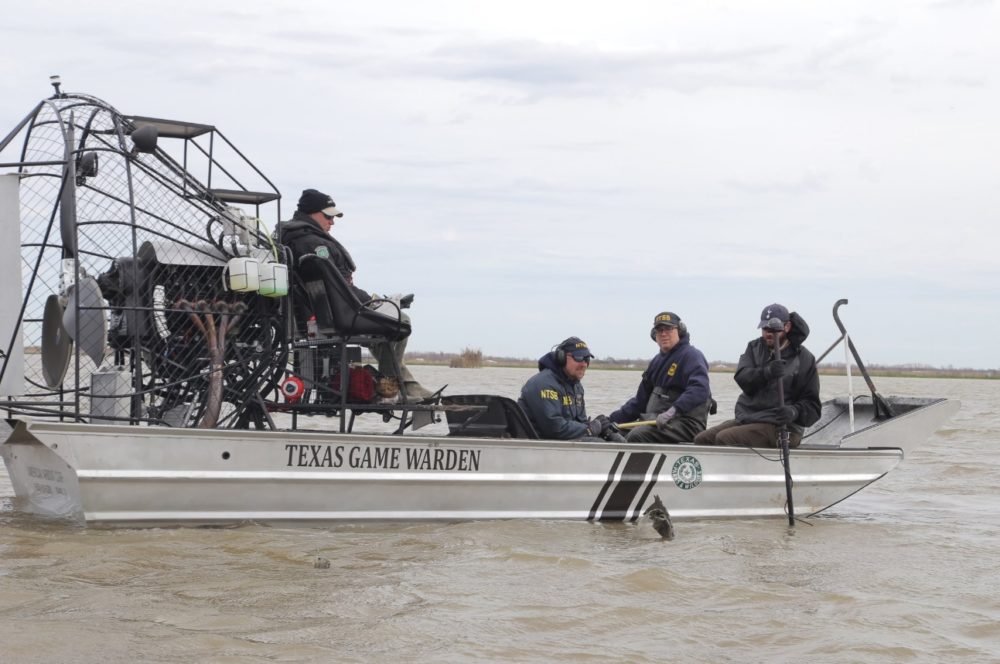 DOJ Warns Public Not To Pick Up Wreckage Of Plane That Crashed Near Anahuac
The Department of Justice is warning the public that knowingly withholding any parts of the wreckage of a cargo plane that crashed near Anahuac on Saturday is a federal crime.
In a news release, the DOJ said an individual convicted of withholding part of a civil aircraft involved in an accident could face up to 10 years in prison and a fine of up to $250,000.
The FBI, which has sent an evidence recovery team to the site of the accident, also distributed the warning. The FBI has urged anyone with information, photos or videos regarding the incident or with knowledge of debris from the crash to call 1-800-CALL-FBI.
The NTSB and the FBI have asked area residents and businesses to check security cameras for possible video of the crash.