Thousands visit St. Martin's ahead of Bush funeral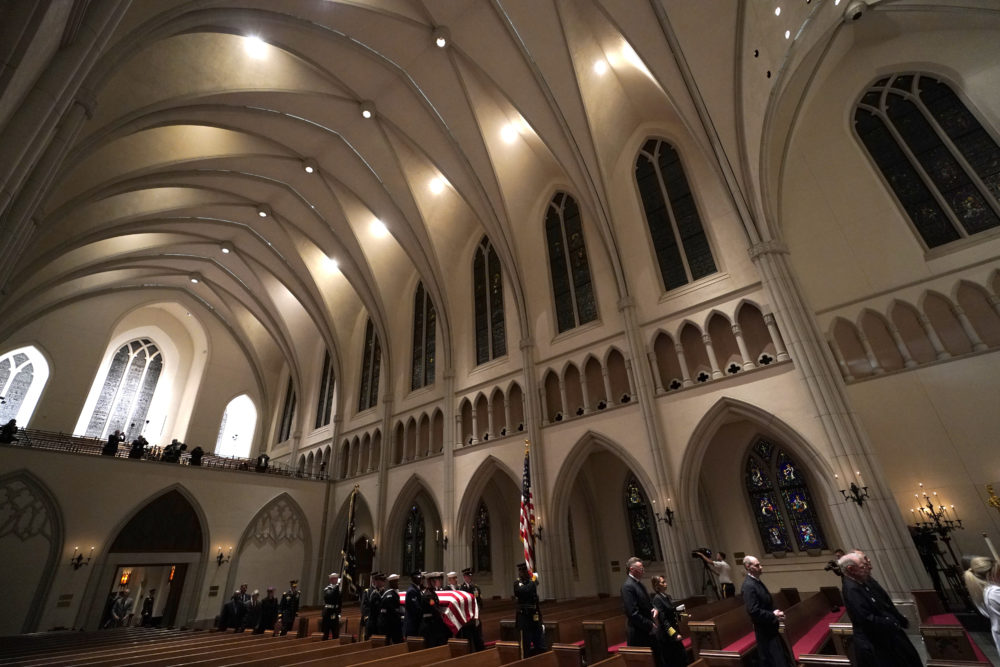 Nearly 12,000 people visited St. Martin's Episcopal Church to pay their respects to former president George H. W. Bush, spokesman Jim McGrath announced. The last bus to St. Martin's left at 5:30 am Thursday morning.
The former president lay in repose overnight ahead of a funeral service at 10:00 a.m. on Thursday.
Watch a live stream of funeral services here.
Flash flood watch in effect for Friday night, Saturday morning
Heavy rains expected heading into the weekend have led National Weather Service officials to issue a flash flood watch.
Flash flood watch in effect for Friday afternoon through Saturday morning. This highlights some of the areas of greatest concern for heavy rainfall. #bcswx #houwx #glswx pic.twitter.com/Vz9wEQwUJu

— NWS Houston (@NWSHouston) December 6, 2018
The NWS says rains of 2 to 6 inches, and in some places up to 11 inches, will come ahead of a cold front.
"It does look like we'll also begin to see some issues with rivers beginning to flood and bayous coming out of banks," said Kent Prochazka of the National Weather Service. "There are flash flood watches from south of Fort Worth all the way down to San Antonio and over to the Houston area."
Spec's sues TABC
Houston liquor store giant Spec's is suing the Texas Alcohol Beverage Commission for what they call "abusive regulatory overreach."
The Texas Tribune reports the lawsuit, filed in late August, alleges the TABC threatened to effectively shut down the company with $700 million in civil penalties, which Spec's describes as extortion.
The TABC did not comment on the lawsuit to the Tribune.
The suit comes after the TABC was reportedly unable to prove multiple allegations against Spec's in a regulatory fight stretching back to 2013.
How new public charge rules could affect Texas children
A new study shows how a proposed public charge rule could set back recent gains in insuring children of immigrants.
The proposed rule would make getting a visa harder for immigrants determined likely to use certain public benefits.
The report by the Urban Institute reveals a 10 percent decrease in the uninsured rate among citizen children with non-citizen parents, from 2008 to 2016.