Tuesday, October 23, 2018
Top afternoon stories:
Harris County bans "robot brothels"
Harris County commissioners voted unanimously to bar so-called "robot brothels" from the county. Houston City Council enacted a similar ban earlier this month.
The Harris County Attorney's Office was already working to update the rules governing sexually oriented businesses before Toronto-based KinkySDolls expressed interest in expanding to Houston.
"We mirrored the city's language and added, as part of the 'adult arcade' definition, that an adult arcade is also a place where you have an 'anthropomorphic device' and that if you intend to use that device for sexual activities, it would be a violation of the regulations," said Assistant County Attorney Celena Vinson, who helped draft the amended language.
That expanded definition effectively bans businesses like KinkySDolls, which advertises its products as "rent before you buy."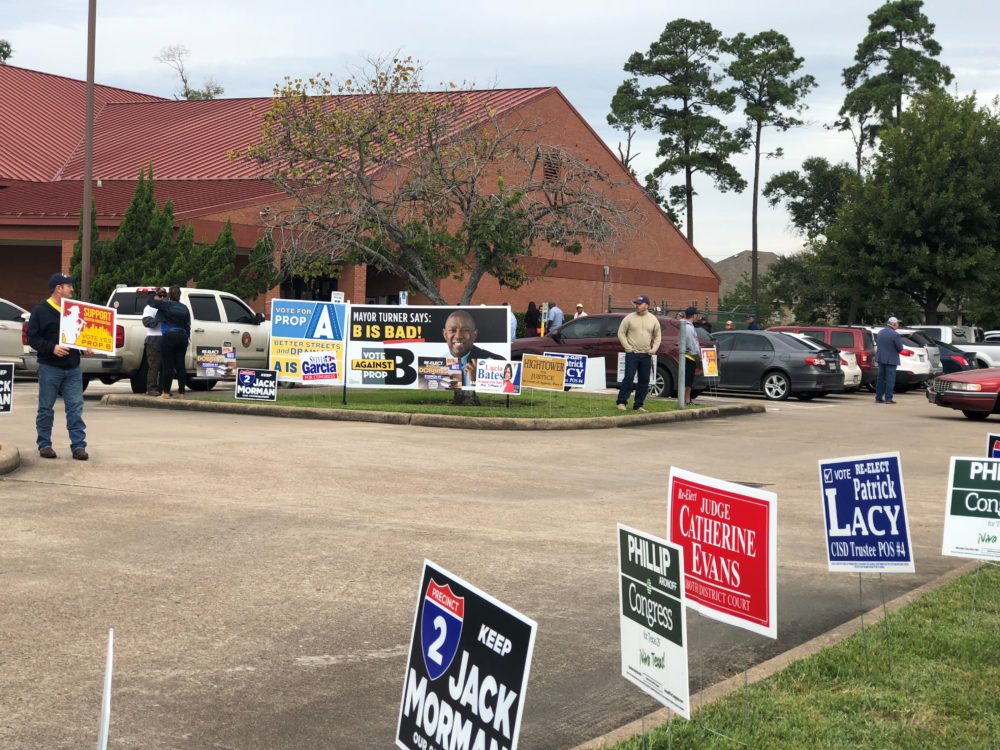 Record turnout on first day of early voting
More than 63,000 in-person ballots were cast in Harris County on Monday, a reportedly record-setting turnout for the first day of early voting in the midterm elections.
With mail-in ballots, 115,601 votes have been cast in Harris County so far.
The Metropolitan Multi-Service Center near River Oaks saw 3,741 voters, followed by Juergen's Hall Community Center in Cypress with 2,640 voters and the Champion Forest Baptist Church with 2,500.
The polling location in Harris County with the least voters was the Galena Park Library with 392 voters.
Besides the Cruz–O'Rourke contest, Bob Stein, a Political Science professor and elections expert at Rice University, told Houston Matters the races for the U.S. House of Representatives and county level contests can motivate the electorate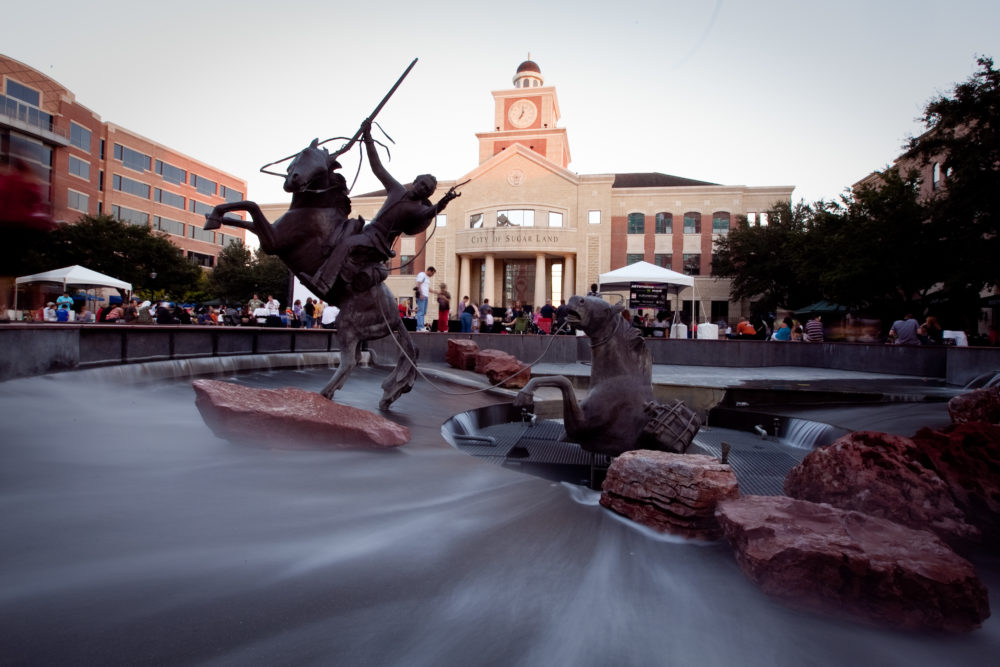 Fort Bend County's domestic migration
Fort Bend County gained about 92,000 people from domestic migration from 2012 to 2017.
That places the county on the southwest side of Houston fourth among all U.S. counties when it comes to incoming migration, according to an analysis by RentCafé.
And it's not the only Texas county in the Top 10. It's joined by Denton, Collin, Bexar and Williamson counties.
What do they all have in common? Affordability.
In Fort Bend, the median income is more than $93,000 and the median price of a home is $293,000.
Research on home buyouts and "White flight"
Researchers say a government program to purchase storm-damaged and flood-prone homes in the Houston area could be "accelerating" historic trends of "white flight" from the city's core to the suburbs.
Even before Hurricane Harvey, Harris County had the nation's largest buyout program, according to Rice University's Kinder Institute for Urban Research.
A new study from Rice says most of those buyouts happened in neighborhoods with a history of white homeowners leaving for suburban areas.
Researchers looked at the locations of more than 3,000 home buyouts that happened before Harvey. They found the "biggest predictor" of buyouts is a neighborhood's history of changing from mostly white to mostly Hispanic between 1970 and 2000.
The study did not consider the 1,000 or so home buyouts that have been added to Harris County's program since Harvey.