Debate Saturday over pay parity ballot measure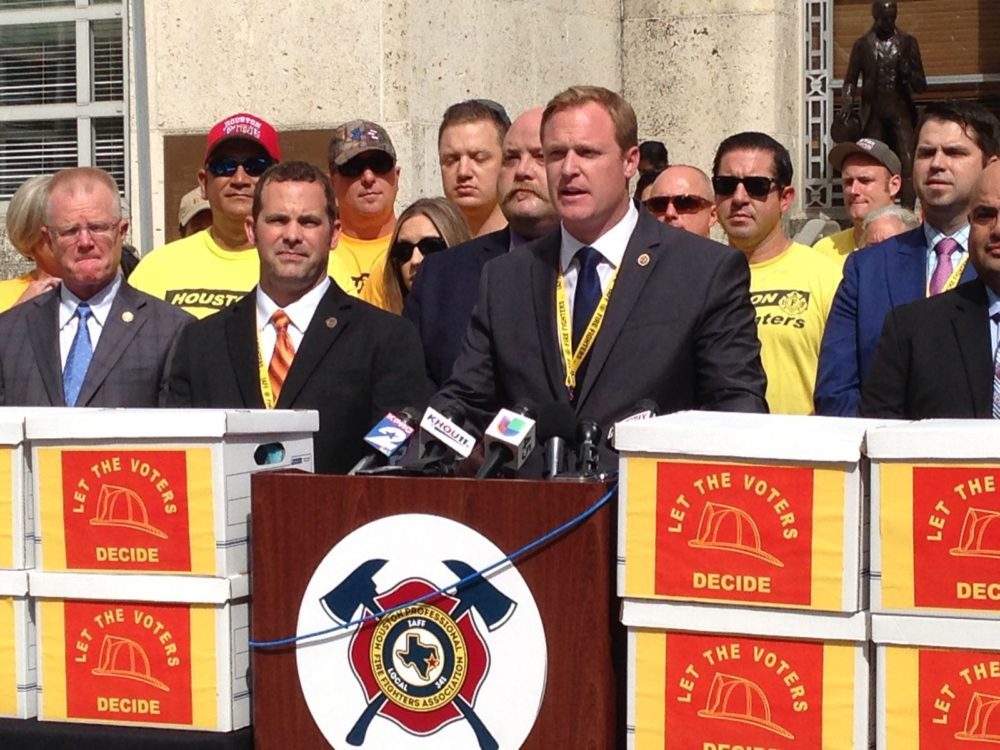 Houston Mayor Sylvester Turner and the president of Houston's firefighter's union Marty Lancton will debate Saturday over a proposed pay raise for firefighters.
The two will be at St. Johns United Methodist Church hosted by the Harris County Democratic Party.
The proposed pay raise, matching firefighter salaries to police salaries of the same rank, is on the November ballot.
Mayor Sylvester Turner says the city can't afford the raise and warns of layoffs within the city if the measure passes. Houston firefighters dispute Turner's claims.
As Houston schools faced state takeover, deputy commissioner held private meetings
The Texas Education Agency held private meetings to discuss the future of the Houston school district earlier this year, when the future of several Houston schools and the elected school board was at stake.
News 88.7 checked out the calendar of Texas' Deputy Education Commissioner AJ Crabill. It shows that over a period of 10 weeks from April to June, Crabill visited Houston nearly every weekend and had over two dozen meetings with community leaders, education advocates and others.
IN-DEPTH: The contest for Texas' 2nd Congressional District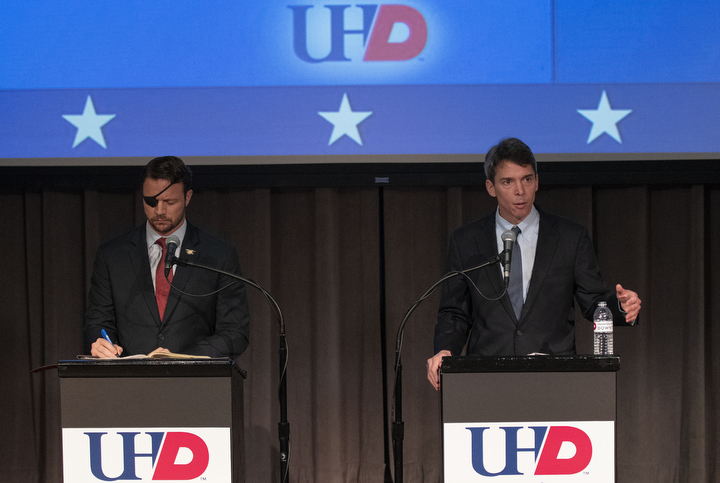 One of the big races we're following in this midterm election is for the seat held by retiring Congressman Ted Poe. His fellow Republican who wants the seat is Dan Crenshaw. The Democratic challenger is Todd Litton. The two candidates faced off in a debate last week at the University of Houston-Downtown.
Crenshaw talked about his support for building a wall on the Mexican border. "Nobody seriously thinks that we're going to put a wall across every single inch," Crenshaw said. "It's just a geographic impossibility. But we do need the funding to actually get it started, because in the end, the goal is to prevent someone from crossing from point A to point B."
Litton called for protecting women's health care access and reproductive rights. "Government should be staying out of the doctor's office," Litton said. "We don't want government in the doctor's office telling women, or anybody, what they can and should do with a legal procedure like abortion."
In past cycles, such a contest in Texas' 2nd Congressional District wouldn't even be close. Poe regularly won reelection by double digits. But could that change in 2018?
80 years for 2 deaths in 4 crashes on 1 day
A Harris County jury on Tuesday sentenced a 38-year-old Houston man to 80 years in prison for killing two people in four crashes all in one day.
Blaine Boudreaux was convicted of felony murder for causing the 2015 crash that left a 6-year-old boy dead, just minutes after a hit-and-run that killed a homeless veteran.
Boudreaux was facing up to life in prison. He was convicted for a string of daytime crashes that occurred on April 26th of 2015. In addition to the prison term, he was fined $5,000 by the jury.