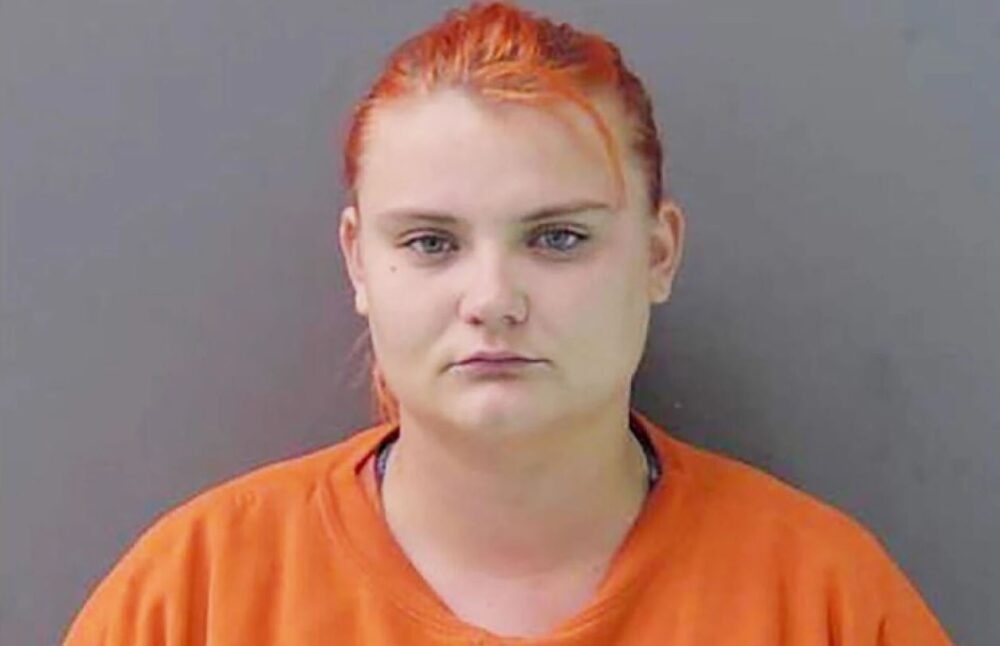 A Texas woman was sentenced Monday to 30 years in prison for helping dispose of the body of a U.S. soldier, whose 2020 killing sparked a movement of women speaking out about sexual abuse in the military and led to changes in how they can report it.
Cecily Aguilar is the only suspect arrested in the death of Vanessa Guillén, who was killed at Fort Cavazos, formerly known as Fort Hood, near Killeen, Texas. Aguilar was 24 years old when she pleaded guilty in November at a federal court in Waco, Texas, to one count of accessory to murder after the fact and three counts of making a false statement, according to the U.S. Attorney's Office.
Aguilar aided boyfriend Army Spc. Aaron Robinson, 20, of Calumet City, Illinois, in dismembering and disposing of Guillén's body in a rural, wooded area in Killeen, according to federal and state authorities. Robinson died by suicide on July 1, 2020, the day Guillén's remains were found.
Guillén was declared missing in April 2020, when her family said they did not hear from her for an unusual amount of time after she was called in for a shift in the military base's armory room.
According to a criminal complaint, Aguilar said she and Robinson — who authorities accuse of bludgeoning Guillén to death at the base — disposed of her body by mutilating it and hiding the remains in nearby woods.
Two weeks after Guillén's body was found, Aguilar pleaded not guilty to conspiracy charges. Later, a judge dismissed her legal team's attempt to throw out her confession because she said she had not been read her Miranda rights at the time her statement was taken.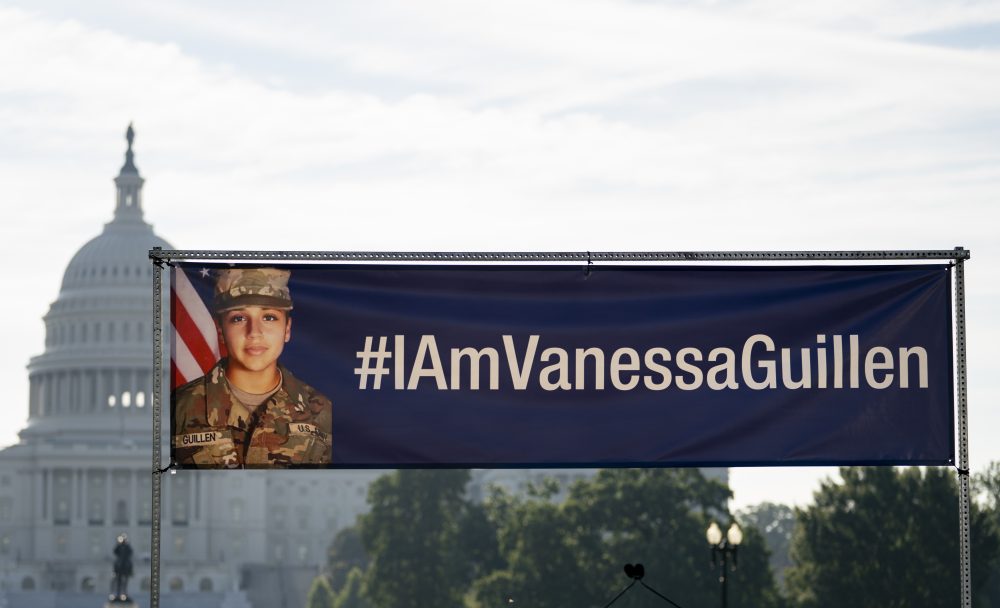 Guillén's family has said they believe she was sexually harassed during her time at the Texas military base. While Army officials have said they do not believe Robinson harassed Guillén, they admitted in a report a year later that Guillén was harassed by another soldier at the base.
Following Guillén's death, her family's claims that she was harassed and assaulted at the Texas base ignited a movement on social media of former and active service members who shared their experiences at military bases throughout the country using the hashtag #IAmVanessaGuillen.
Then-U.S. Army Secretary Ryan McCarthy said during a visit to the Texas base that it had one of the highest rates of murder, sexual assault and harassment in the Army, later adding that the patterns of violence were a direct result of " leadership failures. "
State and federal lawmakers passed legislation in 2021 honoring Guillén that removed some authority from commanders and gave survivors more options to report abuse and harassment. Army officials disciplined 21 commissioned and non-commissioned officers in connection with Guillén's death.