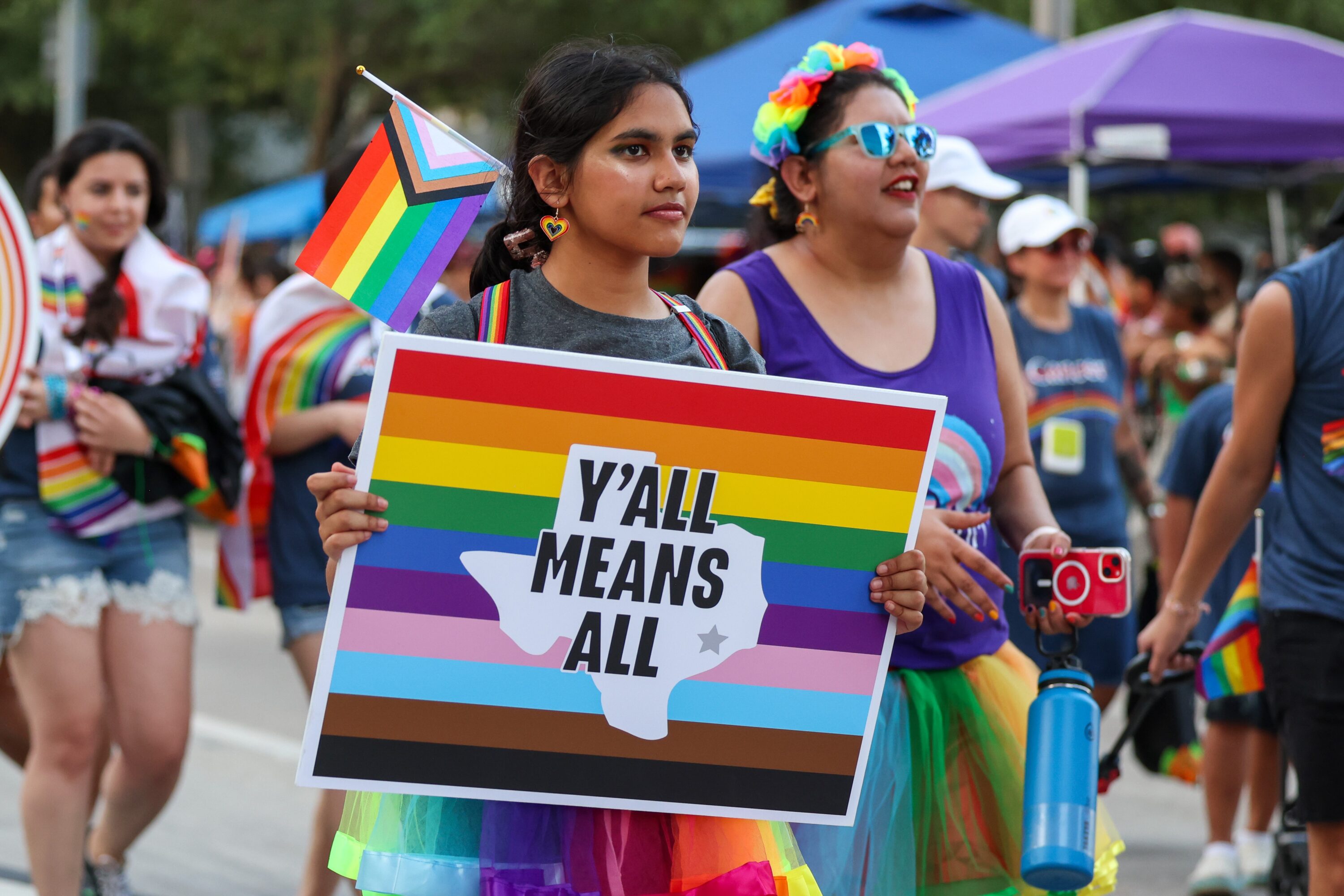 Texas had the third highest number of anti-LGBTQ+ incidents across the entire country over the last year, according to a new report.
The report from the Anti-Defamation League and GLAAD, a national LGBTQ+ advocacy nonprofit, found at least 356 incidents motivated by anti-LGBTQ+ hate across the U.S. from June 2022 to April 2023 — 305 incidents of harassment, 40 incidents of vandalism and 11 incidents of assault, according to the report.
The report found that Texas had 30 reported incidents throughout the state — the third highest number compared to the rest of the country — just behind California, which had 42 reported incidents and New York, which had 35 reported incidents.
"I think a big part of it, quite frankly, is not only the rhetoric that has been directed against this community, but also the various pieces of legislation," said Mark Toubin, ADL's southwest regional director. "They've essentially made this community a target of hate based on misinformation, based on extreme political rhetoric."
Toubin added that more than half of the incidents in Texas included references to grooming or pedophilia, while 10 reported incidents involved the distribution of offensive materials.
This comes after Senate Bill 12, which bans sexually explicit or suggestive performances in the presence of children, passed during this year's legislative session. The law specifically takes aim at performances featuring "a male performer exhibiting as a female, or a female performer exhibiting as a male" who "sings, lip syncs, dances, or otherwise performs before an audience."
Among the incidents recorded from across the country, 138 related to drag events and performers — nearly half of all reported incidents. According to Tobin, Texas saw at least 11 incidents related to drag performances across the state.
"For certain period of time, there was a lot of progress," Toubin said. "The attacks against the LGBTQ+ community in the last six years challenge that progress and we need to stand firm, we need to stand united, because it will only lead to additional attacks and additional violence if we don't."
Tobin added that there's likely many more unreported incidents that've occurred over the last year. People can report discriminatory incidents to the ADL here.