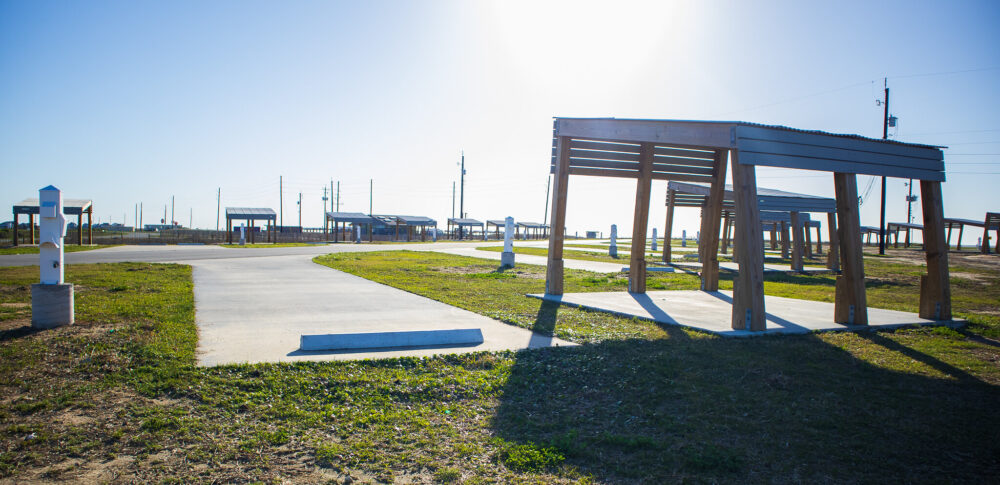 Fifteen years after Galveston Island State Park was ravaged by a hurricane, it has been resurrected, refurbished and remodeled.
It also is more ready than ever to withstand a strong storm.
The 2,000-acre park that stretches across the island fully reopened last June after a three-year, $24 million redevelopment project on the beach side facing the Gulf of Mexico, using $10.6 million from a restoration fund set up after the Deepwater Horizon oil spill in 2010. Galveston Island State Park was "completely devastated" two years before that by Hurricane Ike, according to assistant park superintendent Kyle O'Haver, who said the nature center and several other buildings flooded while some campsite and beachfront areas were lost.
Much of the 48-year-old park has been restored, and some of its new storm-resilient features were explained to the public Friday during a grand reopening celebration. Among them are elevated grounds for campsites, the park headquarters building and some of the day-use areas, which aim to make them more resilient to flooding. O'Haver also said many of the new structures throughout the park are rated to withstand higher wind speeds than before and also are more securely anchored, and the electrical stations for campers are more resistant to water and salt.
"When the inevitable large storm comes across, the buildings and the infrastructure should hold a lot better than it ever has in the history of this park," O'Haver said.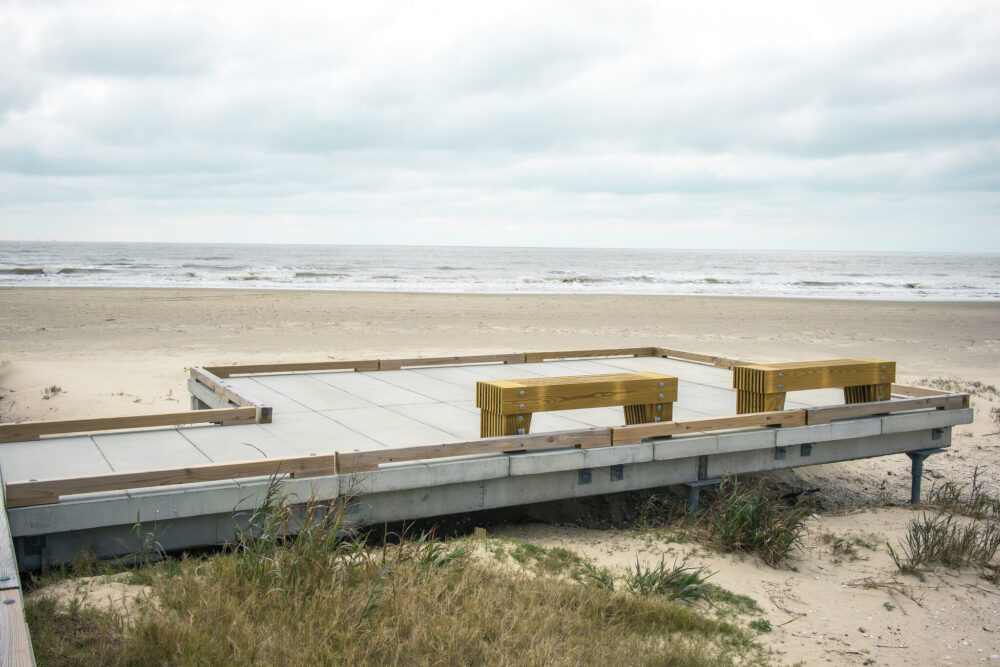 The Galveston Island State Park Beach Redevelopment project, which also used funding from a sporting goods sales tax, involved the construction of 95 new campsites on the beach side of the park, 20 new shade shelters, new boardwalks, new restrooms and changing areas and a seasonal equestrian area for day use. And during the three-year closure for reconstruction, the main road running through the park was rebuilt by the Texas Department of Transportation.
Other amenities at the park include hiking trails and paddling trails for kayaking, observation towers and places to fish and watch wildlife.
"Even though the park was here before, it feels brand new and looks brand new," O'Haver said. "People have never seen this layout or design before. It feels like we opened a new park."
Justin Rhodes, the state parks deputy director for the Texas Parks & Wildlife Department, said the Galveston park was among the top five in the state in terms of visitors and revenue before Hurricane Ike in 2008. The bay side of the park reopened about six months later, and other parts of the park were gradually restored and brought back online over the years, in many cases with temporary structures, according to O'Haver.
The beach side closed again for the three-year redevelopment project and, since reopening last summer, is already among the state's top 20 in visitors and revenue, according to Rhodes. He said Galveston Island State Park expects to see about 200,000 visitors in all during its first year of being reopen, and a significant spike is expected this summer.
"We expect to see a 65 percent increase in our current visitorship," Rhodes said. "It's making a roaring comeback."