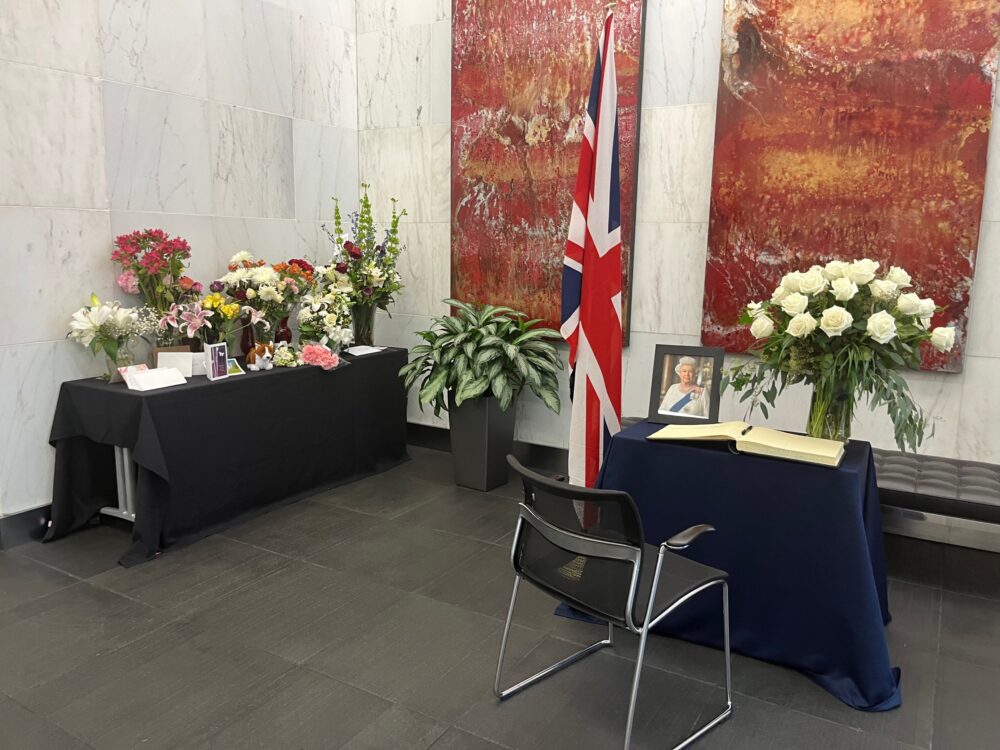 Richard Hyde of Houston has spent the last week in Austin, Dallas and Houston witnessing the outpouring of love as many share their stories and love for Queen Elizabeth.
Hyde is Queen Elizabeth II's Consul General in Houston, where a condolence book was available to be signed on Friday.
"We decided because of the level of interest across Texas, that actually we would take another book with us." Hyde said, which means two condolence books filled with messages from Texans will make their way to London.
Hyde has traveled to Austin, where a book was signed at the state capitol, and at Dallas City Hall, where the mayor signed on behalf of the city.
The Queen only visited Texas once, in 1991, and she visited Houston, Austin, Dallas and San Antonio.
"A lot of people tell me stories of their own memories or stories their mom and dad told them about the Queen's visit. It's been a really wonderful experience," Hyde said.
More than 1,000 people have signed the Queen's book across the state, nearly 400 coming from Houstonians.
"I've grown up with her," Alex Garza, 46, of Houston said. "In a small way she's played a role in our lives, especially in my life and I'm just thankful for all the contributions she has done for humanity around the world and playing a small part for our family you know."
Garza wanted to be there for represent her family.
"What a unique opportunity," Garza said. "I just wanted come and pay my respects to the queen and thank her."
Hyde said in the UK people talk about the Queen with pride.
"She was a representation of somebody who believed in duty, in service, in honor, things that we all aspire to in society, things that we all hope that we can demonstrate as well," Hyde explained "She did that. And I think for Texans, she also represented those things, and they're things that are very close to the hearts of Texans too."
At the end of the day on Friday, both of the condolence books will be closed and sent to Buckingham Palace to King Charles III and the rest of the family.
"This is a deeply personal family moment as well. So the King and the wider royal family will receive all of these fine messages and these books, and these will be uplifting to them as they mourn the passing of their mother, grandmother, great grandmother as well," Hyde said. "So I'm sure these will be really warming and supportive words for them in the future."