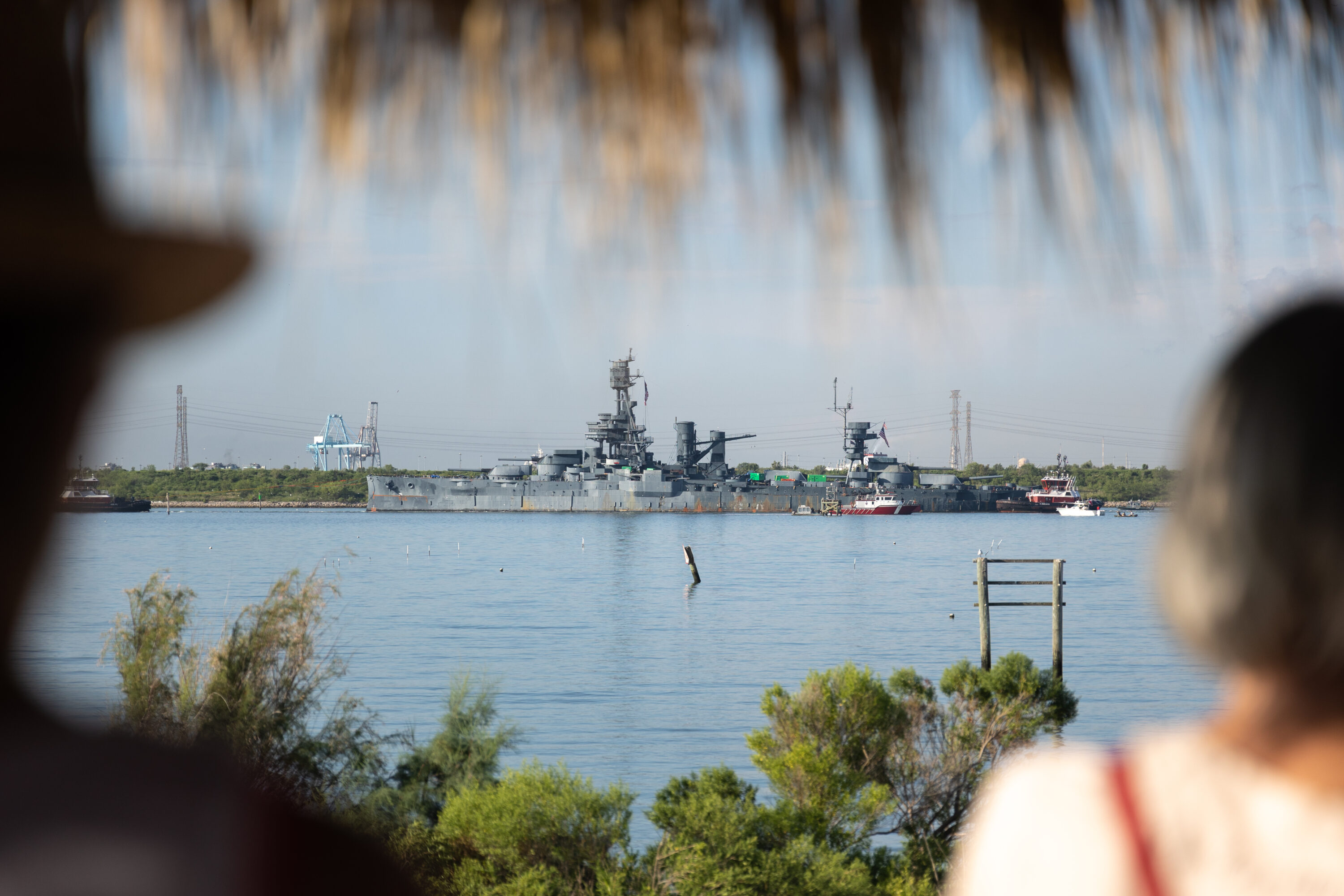 The Battleship Texas is making its way toward Galveston Bay for $35 million dollars in hull repairs.
The ship was backed out of its San Jacinto Battleground site in La Porte and began making the journey to Gulf Copper & Manufacturing Corporation's shipyard in Galveston by 7 a.m. The vessel then made its way down the Houston Ship Channel and under the Fred Hartman Bridge in Baytown at around 8:30 a.m.
Nearby, dozens of spectators gathered at Bayland Park to catch a glimpse of the vessel as it passed by. Among the crowd was life-long Baytown resident Timothy Holland, who said he had visited the ship several times over the years and that he was excited to witness history.
"I've been here through elementary, junior high, high school, then through college," Holland said. "The battleship has always been in one spot. So, to see it move is a good thing."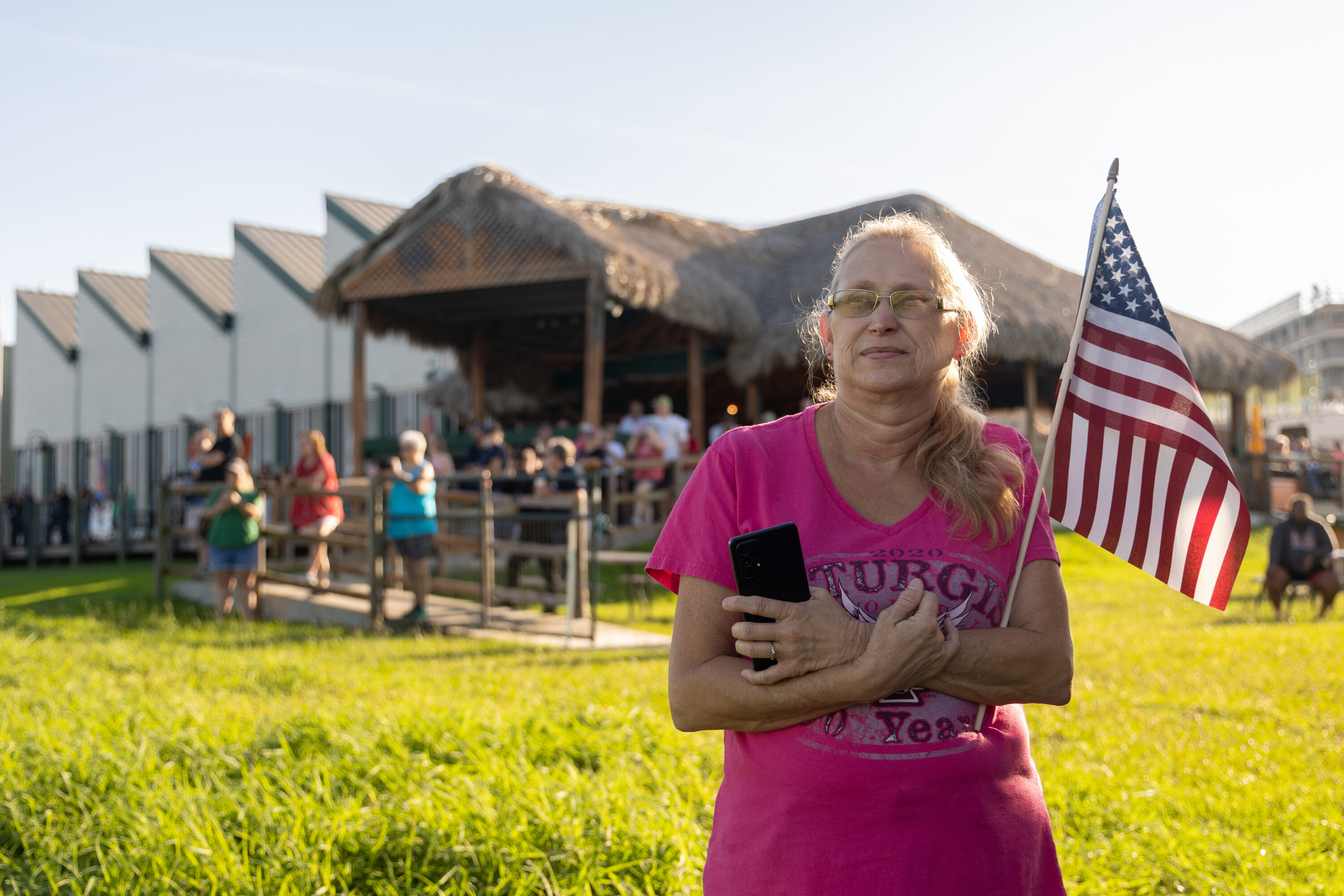 The journey will take the ship through Galveston Bay and into the Galveston Ship Channel, where it'll undergo extensive hull repairs over the next nine to 12 months, according to Tony Gregory, president and CEO of the Battleship Texas Foundation.
The 110-year-old dreadnought was first constructed in 1910 and served in both World War I and World War II. In 1948, the ship was decommissioned and commemorated as a museum at the San Jacinto Battleground State Historic Site.
At Bayland Park in Baytown, Marian Sparks and her friends eagerly watched the ship as it continued on its voyage. She said the historic ship reminded her of her father, who served in the Navy.
"I just feel the presence of my ancestors," Sparks said. "I've gone on the boat, and I can feel my father's spirit with me."